mumbai, nov 26 (ians) candid rani mukerji has confessed she has a soft corner for all three khans of bollywood-salman, shah rukh and aamir- with whom she worked at an impressionable age.

"i have a soft corner for salman, shah rukh and aamir because at an impressionable age, i worked with them. i was 17-18. at that age, you look up to some people and that always remains irrespective of whatever happens," the actress told ians in a group interview.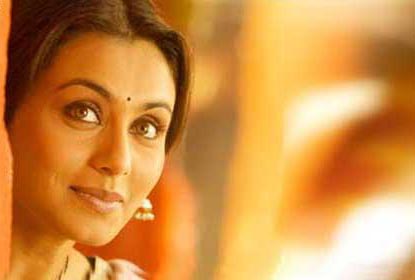 "your comfort level with them is such that you can't compare it with any other co-star. the kind of love and support they showed towards me when i was a newcomer will stay with me for life," said the 34-year-old who acted with shah rukh khan in "kuch kuch hota hai" and "paheli".

with salman, she featured in "chori chori" and "baabul".

she worked with aamir in "ghulam" and "mangal pandey" and will now be seen with him in "talaash" releasing nov 30.

"i always treated myself as a youngster or as a learner in front of two people-aamir and shah rukh-as i started my career with them. so i do look up to them in a different way. i may not be shy in front of them any more, but i learn a lot from them. when they suggest anything to me, it's important for me to take their suggestion," she said.

"talaash" is her second release this year after anurag kashyap's "aiyyaa", which failed to impress her fans.

"i would not want to be a part of any project that i feel would not work. an actor like me always wants to work to get appreciation of the audiences. and appreciation can only come if people will come to watch the film.

"in 'aiyyaa', probably people didn't come. it is a very sad situation for me. we actors always crave for adulation," she said.

moving on is the best way to tackle failure and success in life, she said.

"i don't really get stuck in a time warp where if my film is a success, i have to keep partying till the next one releases or if my film is a flop, i keep wallowing in sorrow until the next comes my way.

"my hard work in each film is always there. till date, nobody has pointed out a flaw in my acting. at least they say rani's film didn't work, but she was fabulous. i work towards maintaining that," she said.

a film's box office performance cannot be predicted, she said.

"we are not saints, gods, spiritual human beings that we can sit and decide whether a film will do well or not. it is not in our hands," she said and added that nothing was frustrating.

"you are a worker. how can your work give you frustration? from childhood, we're taught that there will be good days; there will be bad days; you will win some and lose some. but because of that you don't become negative, frustrated and depressed," she said.

variety is important for rani and she makes sure each assignment adds something to her body of work.

"it could get saturated or monotonous if i would do the same characters again and again. that is why to save myself from that feeling, i take time out to choose roles that excite me," she said.

for variety, rani has collaborated with new directors rajkumar gupta and sachin kundalkar in "no one killed jessica" and "aiyyaa".

she says working with seasoned directors and with new ones have their own advantages and disadvantages.

"with experienced directors, you gain experience and with new ones, you get energy and spirit," she said.