| | |
| --- | --- |
| | Patna, Oct 14 (IANS) Bihar Chief Minister Nitish Kumar Sunday deferred his 'Adhikar Yatra' to Buxar and Bhojpur districts in the wake of violent protests in Madhubani over the killing of two people in police firing Friday, an official said. |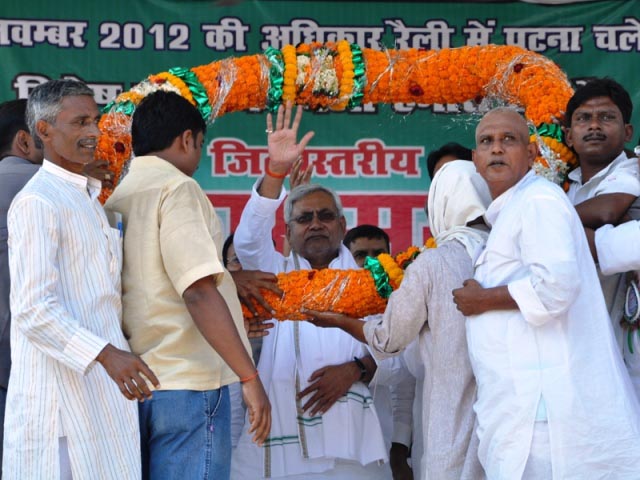 Two people were killed Oct 12 in police firing on a violent mob that was protesting the killing of a youth, whose headless body was recovered 13 days ago in Madhubani.

An official in the chief minister's office said the 'Adhikar Yatra' was deferred in view of an emergency meeting with top officials here to take stock of the situation in Madhubani.

Nitish Kumar began his 'Adhikar Yatra' last month to mobilise support of people to put pressure on the central government to accord special category status to Bihar.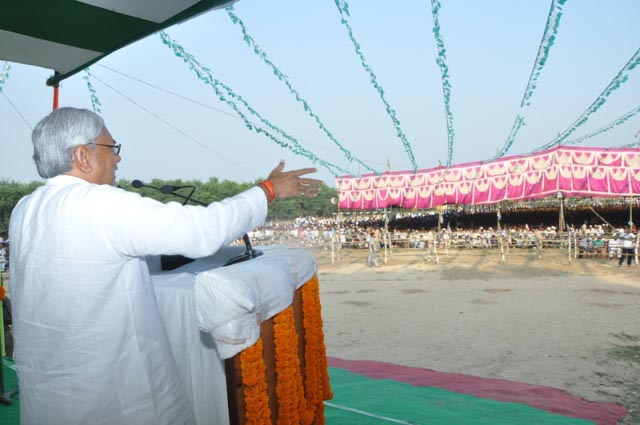 His 'Adhikar Yatra' was in trouble since the beginning as Nitish Kumar faced protests by contractual teachers, students and others at different places of the state.

In Madhubani, rampaging protestors Saturday set ablaze three block office buildings, an equal number of police stations and several vehicles parked there. They also ransacked a railway station and attacked government property at several places.

Earlier Friday, two people were killed in police firing at an irate mob in the town. The town has been simmering ever since a headless body was found almost a fortnight ago. The family members of a missing youth, Prashant Kumar, claimed that the body was his and demanded that it be handed over to them -- but the police remained unrelenting.