| | |
| --- | --- |
| | patna,(bihartimes): following protests from the bihar government after the arrest by mumbai police of 19-year old abdul qadir ansari from sitamarhi, one of the youths who had allegedly vandalised the amar jawan memorial during the august 11 violence near azad maidan, maharashtra navnirman sena chief raj thackeray, on friday threatened to brand every migrant from bihar an "infiltrator" and send him or her packing from maharashtra. |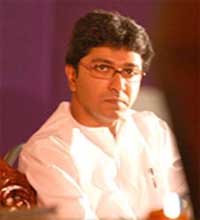 the amar jawan memorial is a soldier memorial located opposite the chhatrapati shivaji terminus station.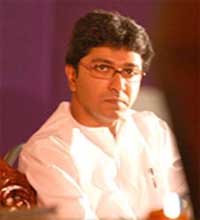 the amar jawan memorial is a soldier memorial located opposite the chhatrapati shivaji terminus station.

bihar chief secretary navin kumar, who retired on august 31, wrote to the mumbai police commissioner asking why the state police were not taken into confidence on the operation.

raj thackeray's outburst came at a party convention ahead of a membership drive of mns starting next week.

he said if the bihar government creates hurdles in the path of police investigations, then the mns would dub every bihari in maharashtra as an infiltrator and force them out of the state.

raj said he would like to tell the bihar chief secretary that because of his state, the crime rate has gone up in mumbai. he made similar remarks at his rally on august 21 at azad maidan to condemn the august 11 incident. then too he had blamed illegal immigrants from bangladesh, and migrants from up and bihar for the august 11 attacks stating that mumbaikars would never dare to attack the mumbai police who provide them security.

raj came down heavily on bihar chief minister nitish kumar for his silence on august 11 violence.

the mns chief also questioned the silence of the leaders of ruling maharashtra congress and nationalist congress party on the bihar chief secretary's letter. he reiterated his demand for the resignation of home minister r r patil for his handling of the azad maidan rioting.

it needs to be recalled that thousands of muslims assembled at azad maidan on august 11 to protest against riots in assam and killings in myanmar. it turned violent at the end.
they targeted private and public property and the mediapersons who went there to cover the protest rally. two muslim youths were killed and several people, including policemen were injured in that incident.

comments powered by