amazon reviews for sentiment analysis megastar amitabh bachchan, who is working free of cost in bhojpuri film "ganga devi", says regional films need support and that is why he never chargeas for such movies.

big b's make-up man deepak sawant has produced "ganga devi".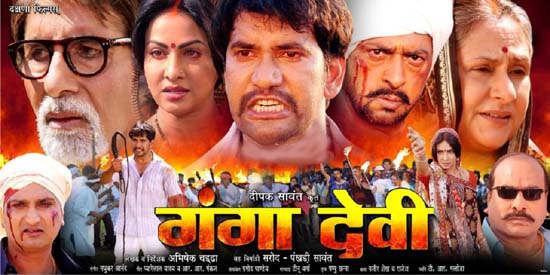 the 69-year-old, who previously acted in sawant's "ganga" and "gangotri", plays a key role in "ganga devi", which is about reservation for women in elected bodies.

"(sawant) has been with me for 35 years and never ever missed a single day... (he) started with humble beginnings and has produced three films with me in them… this one has jaya (bachchan) too," wrote big b on his blog srbachchan.tumblr.com.

"...such individuals and the bhojpuri films, that have limited releases only in the state of bihar, need all the encouragement… i work for him and never charge... it is not a monetary matter for me… his contribution is greater than my fee," he said.

directed by abhishek chaddha, "ganga devi" also features dineshlal yadav 'nirahua', pakhi hegde, girish sharma, awadhesh mishra and vinay bihari.

madhukar anand has composed the music. "ganga devi" is slated for a sep 14 release.


comments powered by