| | |
| --- | --- |
| | Patna,(BiharTimes): As a part of its preparations for the 2014 Lok Sabha election the Bharatiya Janata Party has planned to organize a state-level rally in Patna on April 15. This was announced by the state party chief, Dr C P Thakur, here on Sunday. |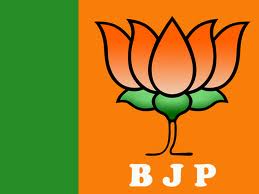 However, its next plan depends on the unfolding of the future political scenario in the country, especially the Assembly election in Gujarat scheduled to be held in coming December.

Dr Thakur refused to answer question regarding the participation of Gujarat chief minister Narendra Modi in the April 15 rally. He said the decision regarding participation of senior leaders from outside the state would be taken by the party's national general secretary, in charge Bihar affairs, in consultation with the top brass of the BJP.

Dr Thakur did not miss the opportunity to state that it is Janata Dal (United) that has given Narendra Modi more publicity. He also added that his party had not attached much significance to the results of the recent opinion polls on the assessment of the possible prime ministerial candidates, either from the UPA or NDA side.

The BJP chief said predictions being made today are not relevant. If at all, the predictions made towards the end of next year would have any value.
comments powered by