patna,(bihartimes): contradicting his own party's national spokesman, shivanand tiwari, bihar chief minister nitish kumar on wednesday came out strongly in support of rss and bjp.
like his deputy sushil kumar modi, the chief minister described as 'irresponsible' union home minister sushil kumar shinde's remarks linking the sangh parivar to hindu terrorism.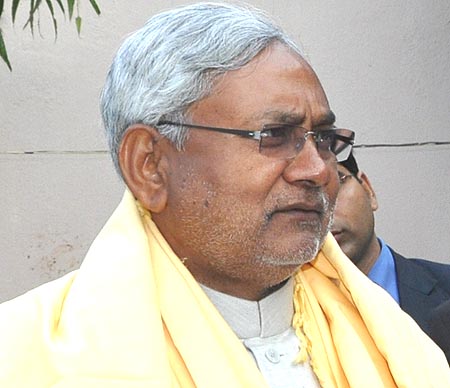 talking to the media he asked the union home minister to initiate action if he has any information or documents suggesting such charges.

"his statement is irresponsible and reflects his immaturity," the chief minister said adding that shinde should realise that he is home minister of the country and not merely a congress leader. as a congress leader one can make any statement suitable to party.

nitish said such remarks send a wrong message in the society and vitiate the environment. interestingly, this is what the bjp and rss leaders have been saying ever since shinde made his remarks.

thus this is the first time in the recent past that nitish had come so strongly in support of the sangh parivar.

political observers are a bit surprised by the line adopted by nitish as till now he had been very watchful in publicly backing rss––if not the bjp.

he also congratulated rajnath singh on becoming national president of bjp. he said rajnath had earlier served as the party chief and is an experienced leader.