| | |
| --- | --- |
| | patna,(bihartimes): even as high school students, in many cases girls, are up in arms against various school managements, the state government is firm on its stand on 75 per cent attendance for claiming money for bicycles, uniforms and scholarship. |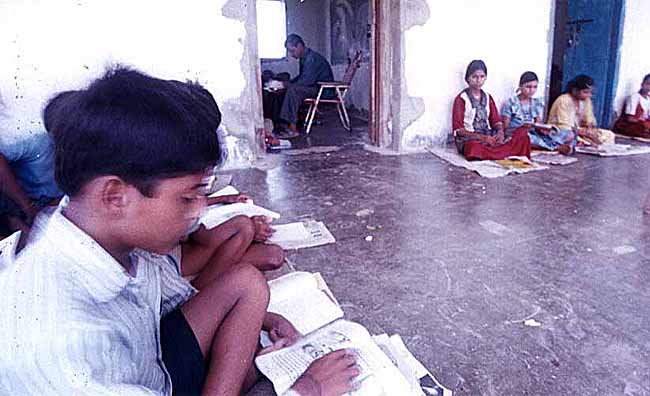 as the state government has been making cash transfer in most of the cases students would just walk away with these benefits and hardly attend classes. in most cases even cycles were not bought but money is spent on something else. large scale irregularities were detected last year when it was found that many of the students took admission in more than one schools to take more and more money.
though initially the state government move was widely appreciated yet later it was found that it has opened a floodgates of corruption in bihar.
chief minister nitish kumar said: "we found from a survey that 85 per cent teachers are present in schools. but we will also have to make sure that enrolled students also went to schools. the presence of enrolled children was less."
according to an estimate the state government hopes to disburse nearly rs 2,800 crore by this month end by way of incentives to students. but this time the government has enforced a rider of 75 per cent attendance for availing the incentives. besides, the students have been asked to provide proof of the cycle purchased by them.
this has not gone down well and opened yet another floodgate of corruption. at many places students and teachers have clashed leading to injuries. only on thursday reports of such incidents came from bhojpur and patna districts.