patna,(bihartimes): after mumbai, it is patna, which on wednesday exposed the limitation of the anna hazare phenomenon. though his fast in august 2011 in new delhi elicited good response and the television channels made a non-stop coverage, it failed to click later the same year in mumbai.
similarly, in patna on jan 30, 2013 he failed to pull the crowd. he was no match to gandhi or jp as he was being projected by his supporters and media.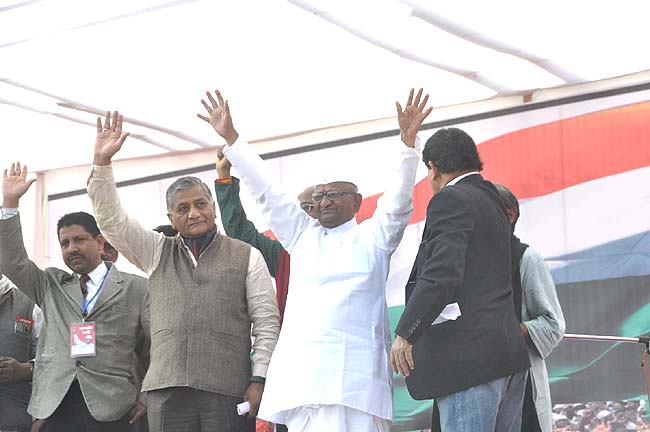 this does not suggest that the people in patna and mumbai do not support any fight against corruption. the truth is that the people of bihar are no less politically conscious than that of delhi. in fact in the national capital too a large number of bihari participated in his 2011 fast.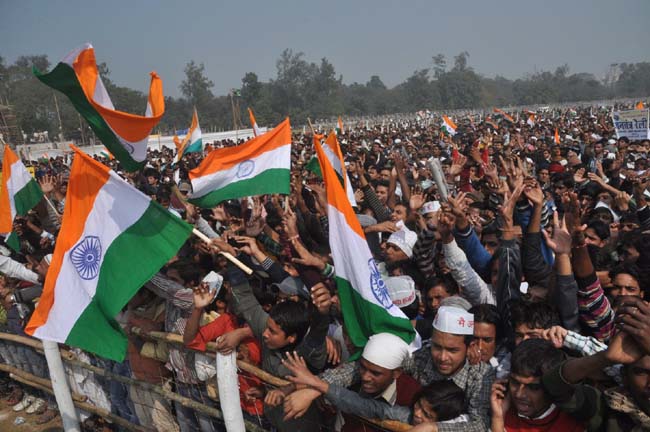 the launch of jantantra morcha on shaheed diwas in patna failed to inspire the people of the state. this can be measures from the fact that not a single prominent social activist of bihar was present on the dais on this occasion. this was in total contrast to anna's august 2011 fast, when a large number of activists of bihar took to streets, sat on fast and held rallies and meetings across the state. they were all missing this time.
this happened in spite of the fact that the state chief minister, nitish kumar, openly welcomed anna and applauded his move to put up at jp's house in patna.
the problem is that team anna has failed to convey the message to the people properly. true it has got weakened after the parting of ways by arvind kejriwal and company, but kiran bedi made a last minute entry into the venue, when general v k singh was speaking. she thus got a chance to speak on the occasion.
another prominent activist, medha patekar, did not turn up while magsaysay award winner rajendra singh was present. somebody, while conducting the programme, even took the name of another magsaysay award winner sandeep pandey, but the truth is that he was not there and had no plan to come.
a social activist told bihartimes that it was at their instance that medha patekar did not come. "we wanted to raise the issue of kosi rehabilitation, the issue of construction of power plant by abhijit group in banka, bhajanpura police firing and rampant corruption in bihar. we knew that we would not be allowed to speak on these issues, so we remained aloof."
where anna and his team failed is their silence over the rampant corruption and loot of public money going on all over in the state. true the people want to fight against corruption but the agenda should be clear. "they want to know about day to day corruption plaguing the society. the youths in particular got dismayed by the way the whole jantantra rally was organized," said mahindra yadav, a young rti activist, who was there to listen to anna's speech. mahindra, along with sandeep pandey, and others, are in the forefront of kosi rehabilitation and against abhijit group's power plant in banka, where farmers had been deprived of their fertile land. "without speaking on the massive irregularities in kosi rehabilitation fund and the shady deal involving bihar government and abhijit group––not to speak of other instances of corruption––how can one say that team anna is sincere in fighting corruption in bihar," he asked.