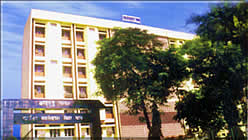 Patna (BihaTimes) The Bihar government clamouring in for larger resources failed to spend 1472.61 crore in 2012 and surrendered 100 percent funds in 192 schemes, says latest report of CAG (Comptroller and Auditor General ) on state finances for the year 2011-12 presented in the state assembly on Tuesday.
The pendency of Detailed Contingency (DC) Bills amounting to Rs 18797.90 crore which remained pending till August 31, 2012, against 92,168 AC bill withdrawals to the tune of Rs. 30,305.47 crore was one of the major concerns for the CAG.
The state government surrendered Rs 4251.53 crore out of a total Rs 5838.96 crore in 22 grants. "These funds were surrendered on account of either non-implementation or slow implementation of schemes and programmes," the report acknowledged.
Bihar government had constituted Bihar Kosi flood recovery project for which it sanctioned Rs 575.19 crore, but Rs 467.81 crore remained unutilized.
The report further stated that no expenditure was incurred against AC withdrawals of Rs 171.64 crore meant to upgrade primary health centers (PHCs) and sub divisional hospitals during 2009-11 which was provided to Bihar Medical Services and Infrastructure Corporation Ltd (BMSIC) and the entire amount remained unutilized till August 2012.
CAG also pointed out heavy withdrawal of funds in the month of March and at the same time also praised the state govt. for bringing fiscal deficit within stipulated limit and robust rise of tax revenue by 148 percent.
However, the leader of opposition in the assembly, Abdul Bari Siddiqui, demanded immediate CBI probe into the AC/DC bills scam and other financial lapses mentioned in the CAG report.