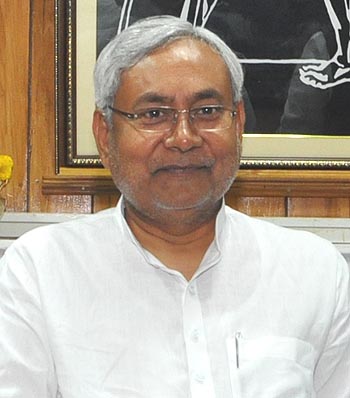 patna,(bihartimes): chief minister nitish kumar on thursday denied that he was drifting towards the congress party. incidentally, the denial came just a day after the new bihar pradesh congress committee chief, ashok chaudhary, said that there was no proximity between the congress and janata dal (united).
nitish's statement came as a sigh of relief to the bjp, which has been kept in suspense by janata dal (united) for the last several months though both are running the government together in bihar.
instead the chief minister accused the congress of gross misgovernance in the centre. howevever, he conceded its talent of being 'jugaadu' party and added it is because of this reason that it may complete its term in the centre.
interestingly, nitish had repeatedly said––last time in adhikar rally in new delhi on march 17––that his party would collaborate with whoever fulfilled the demand of special category status for bihar.
not only that nitish was all praise for union finance minister p chidambaram's budget.
this alarmed the bjp and many of its leaders strongly criticized the chief minister for inching towards the congress.
apart from the special category status another issue which has become a bone of contention is the prime ministerial candidature of narendra modi.