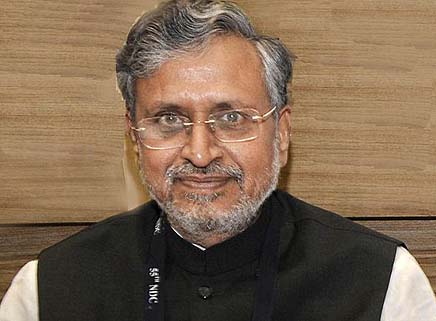 Patna,(BiharTimes): Bihar's deputy chief minister, Sushil Kumar Modi, who is also the forest and environment minister of the state, has been accused by environmentalists of misleading the state Assembly on the health hazards of asbestos.
It needs to be recalled that Sanjay Singh Tiger, a BJP MLA, had on March 25 posed a question in the state Assembly regarding health hazards of asbestos factories during the recently concluded Budget Session.
In his reply Modi cited a Supreme Court judgement and added, "So far there has been no study in the country to establish this fact in a credible manner."
But, according to Gopal Krishna, convener of Toxic Watch Alliance and Ajit Kumar Singh, Convener, Khet Bachao Jeevan Bachao Jan Sangharsh Committee (KBJBJC), Vaishali, the minister's reply contradicts the Supreme Court judgement of January 21, 2011.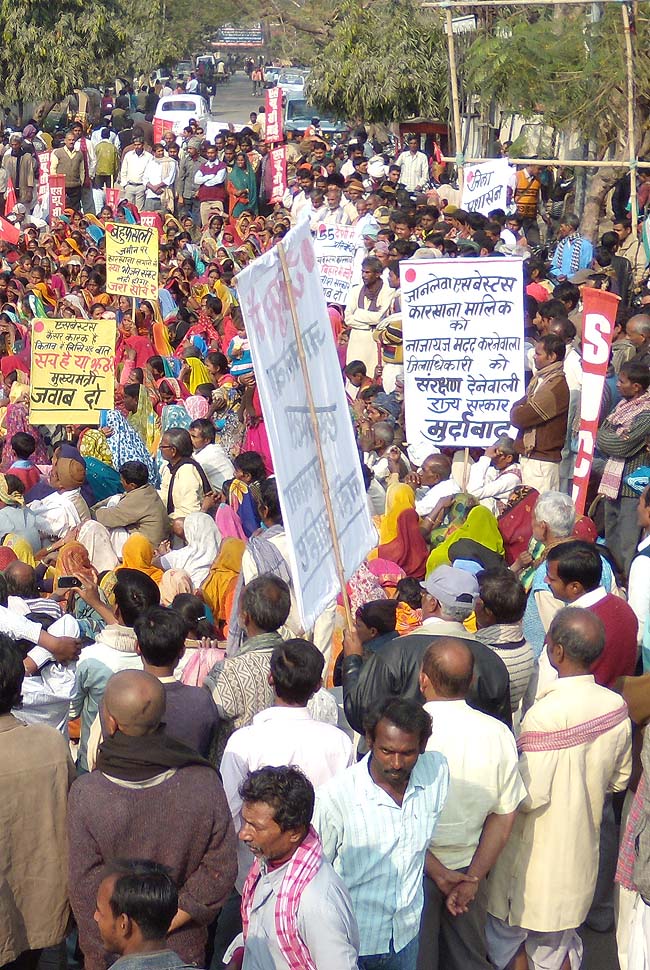 Gopal Krishna alleged that Modi had wrongly quoted the Supreme Court judgement, and thus misled the entire House. "The Supreme Court in the judgement clearly took into consideration the recommendations of WHO and ILO on asbestos. And it clearly states that asbestos mining and production leads to hazardous diseases," he said.
He also questioned Modi's competence in understanding serious environmental issues. "If the environment minister is not able to comprehend the court order then he has no business handling the crucial environment portfolio."
Earlier, senior BJP leaders Sushma Swaraj and former Union health minister Dr C P Thakur had cited a study by the Indian Council of Medical Research (ICMR) in Parliament and had accepted that long-term exposure to asbestos leads to mesothelomia, asbestosis and lung cancer.
Interestingly Tiger, though MLA of the ruling NDA, is furious over Modi's misleading remarks, and intends to take up the matter with the speaker of the Assembly.
"I have been regularly harping that the state should take a correct and serious stand on asbestos. It's unfortunate that Modi who holds such a crucial post has given a misleading reply," Singh was quoted in the media. The legislator was also a member of the joint committee on asbestos hazards. He has repeatedly been advocating the formation of a regulatory body to oversee the setting up of asbestos plants in the state.
Not only some senior BJP leaders hold a different view even chief minister Nitish Kumar had recently assured the delegation from Khet Bachao Jeevan Bachao Jan Sangharsh Committee that the concerns regarding the Utkal Asbestos Limited (UAL) plant in Hajipur would be considered seriously.
"The chief minister had personally instructed the chairperson of the Bihar state pollution control board to review its no objection certificate given to UAL," Ajit Kumar Singh, convener of KBJBJC said.
He said Modi should note that Environment Impact Assessment (EIA) reports also categorically admitted to the relationship between exposure to asbestos and diseases like mesothelioma, asbestosis and lung cancer.
Former Union Minister of Health and Family Welfare, Dr C P Thakur had informed Parliament that some of the countries in the world like France, UK, Sweden, Norway, Denmark, Netherland, Finland, Germany, Italy, Belgium, Austria, Poland and Saudi Arabia have banned the use of asbestos.
But Modi feigns ignorance about the views of Dr Thakur and Sushma Swaraj regarding asbestos hazards, he added.
Reply of Sushil Kumar Modi to Starred Question No 29 on Asbestos