| | |
| --- | --- |
| | patna,(bihartimes): after having failed to attract private investors under the public-private partnership mode the state government has deided to built the ganga expressway on its own. in this regard it has approached the asian development bank (adb). |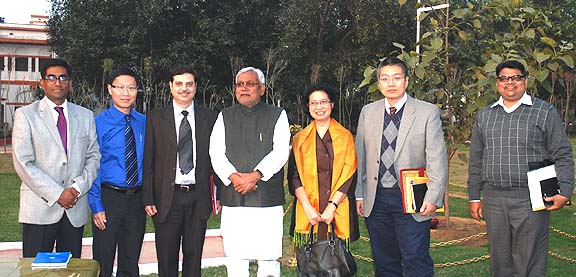 an adb team led by director, transport and communication division, south asia department, sri widowati, met chief minister nitish kumar on wednesday evening.
showing keen interest in the project she asked the state government to send a proposal to the adb through the union finance ministry.
she said the team would explore the possibility of adb assistance. two other members of the team–– project officer l m tai and transport specialist chen chen––along with anil motwani, indian national resident mission of adb, went for field inspection of the site of ganga expressway on wednesday and visited bakhtiarpur on thursday to see the work on tajpur-bakhtiarpur ganga bridge.
in the first phase, the driveway will connect digha and didarganj, a stretch of 21.5 km, and in the second phase, it will go another 18 km up to fatuha.
rcd minister nand kishore yadav said bihar state road development corporation (bsrdc) has been asked to complete paper work related to the expressway. the government would issue tender for the ganga expressway by march-april 2013.
according to pratyaya amrit, the chairman of bsrdc, who is also road construction department (rcd) secretary the state is committed to to build roads and bridges of international standard and sending engineers to the countries which have a name in these sectors.
he said talks are going on with adb for its assistance to some new regional road networks spanning 343 km, which will cost $345 million.
the adb officials said the agency has provided $1,020 million for three projects undertaken by the bsrdc.