Patna, Feb 4 (IANS) BJP leader Shatrughan Sinha Monday said Gujarat Chief Minister Narendra Modi was suitable to become the prime minister of India.

"I agree with Yashwant Sinha and support his stand for declaring Modi the party's prime ministerial candidate," the actor-turned-politician told newspersons.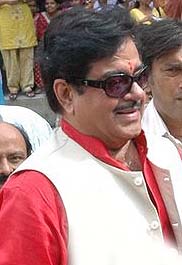 "Modi is an able and popular leader and a successful chief minister of a leading state," said the Bharatiya Janata Party MP said.

Sinha refused to comment on the Janata Dal-United party's reservations against Modi as the prime ministerial candidate.

Sinha is the second BJP leader from Bihar after C.P. Thakur, MP, to come out in support of Modi.

In Bihar, most BJP MPs, legislators and party workers have time and again supported Modi.