patna, feb 10 (ians) bihar will export organic mushrooms and vegetables grown by hundreds of farmers in nalanda district to japan, ukraine, saudi arabia and hungary among other countries, official said.

"after chief minister nitish kumar assured farmers of nalanda who grow organic mushrooms and vegetables, the state government has decided to export them to several countries," an official in the chief minister's office here said.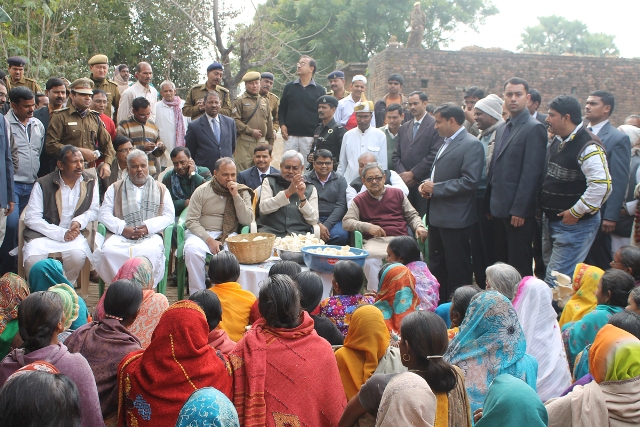 during his visit to to organic farms in nalanda thursday, kumar said that preparations are afoot to export mushrooms and vegetables to encourage farmers and provide them more opportunities for profit.

according to nalanda district officials, the government has set up a mushroom seed production unit and a spawn production unit in nalanda, 100 km from patna. nalanda is the home district of the chief minister.

"organic mushrooms and vegetables grown in nalanda meet international standards," a official said.

pawan mahto, an organic vegetable grower in nalanda, said that the government's move is good news for farmers like him. "it will inspire farmers in other districts to adopt organic farming", he said.

madhu patel, a mushroom grower, said farmers engaged in organic mushrooms would benefit by the government's help to market their products abroad. "it will encourage people, particularly women, to grow mushrooms," she said.

bihar is turning its attention to popularising and promoting organic farming in the state to usher in a new "green revolution" in agriculture.

kumar's government has decided to promote organic farming in at least one village of the state's 37 districts. it launched an "organic farming promotion programme" over a year ago, intended to develop organic 'grams' (villages).

a sum of rs.255 crore ($50 million) has been sanctioned for development of organic farming, said an official of the agriculture department.

"initially the farmers were reluctant to adopt organic farming despite the state government providing free seeds, fertiliser and experts to guide them. but now more farmers have expressed their interest in adopting organic farming," said a district official in nalanda.

last year, a young farmer of darveshpura village in nalanda set a world record in potato production through organic farming. earlier, farmers of the same village had created a world record by producing 224 quintals of paddy per hectare.

kumar has repeatedly said that he wants to have one or two agriculture products from the state on the plate of every indian in the coming years.

"several steps, including promotion of modern techniques of farming, organic farming and use of improved seeds have been taken in the last two-three years, but it is still a long way to go in developing the agriculture sector," said the agriculture department official.

agriculture is the backbone of bihar's economy, employing 81 percent of workforce and generating nearly 42 percent of the state's domestic product, according to the state government.