patna, feb 12 (ians) a special provision of funds will be made in the union budget for the upcoming nalanda university in bihar, external affairs minister salman khurshid said tuesday.

"there will be special provision for funds for the university in the coming budget and the external affairs ministry will help it in all possible way," khurshid told reporters in rajgir in nalanda, about 100 km from here.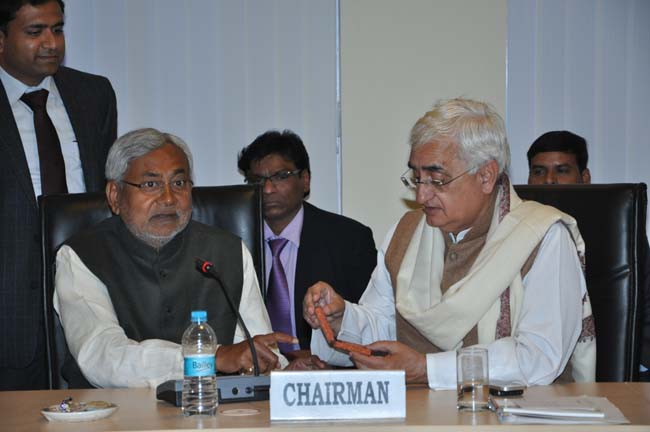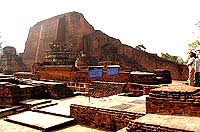 khurshid also said the ruins of the ancient nalanda university, which was ransacked in the 11th century, should be included in the unesco list of world heritage sites.

he was in rajgir to attended the meeting of a parliamentary consultative committee on foreign affairs he heads to review preparations for the university.

"the central government is serious about the establishment of the university," he said.

this was first time an external affairs minister with top officials of the ministry and eight mps visited rajgir to attend the meeting.

bihar chief minister nitish kumar was also present.

syed akbaruddin, joint secretary in the ministry of external affairs, said in delhi that the main agenda of the meeting was cultural diplomacy that held significance for the upcoming university since mea was piloting the university revival plan.

india along with 16 countries of east asia are involved in the project.

the university is set to begin academic activities from 2013-14. the process for selection of faculty for two courses has started.

the university will be fully residential, like the ancient nalanda university. it will offer courses in science, philosophy and spiritualism along with social sciences.

a fifth century architectural marvel, the nalanda university, devoted to buddhist studies, was home to over 10,000 students and nearly 2,000 teachers.

the varsity, which existed until 1197, attracted students and scholars from south korea, japan, china, tibet, indonesia, persia and turkey.

in 1193, the university was ransacked by an army led by bhaktiyar khilji, a turkish general of qutb-ud-din-aibak of the slave dynasty, the then ruler of northern india.