patna,(bihartimes): chief minister nitish kumar on thursday urged the archaeological survey of india (asi) to excavate historical remains from several places in the state that had remained unexplored.
the chief minister, who visited chechar and adjoining villages in vaishali district to take a first-hand account of the rich heritage there from the time of lord buddha, said that he would like the asi to explore historical remains of the state's history. the site is situated on the bank of rivers ganga and gandak.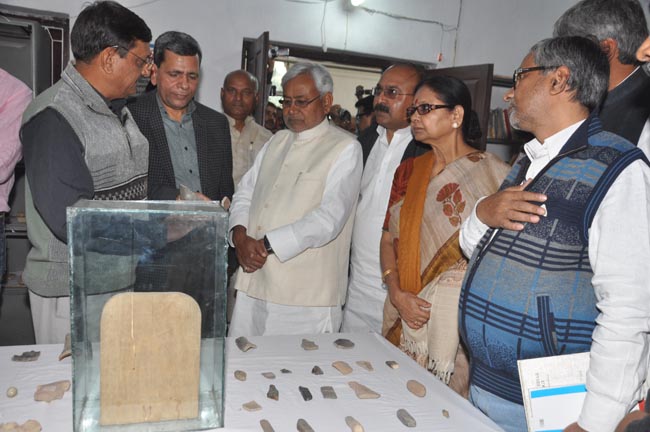 he said that the state government has proposed to develop the places of historical importance as a tourist hub and the construction of a six-lane road between hajipur-patna will bring droves of tourists to these historical places in north bihar districts.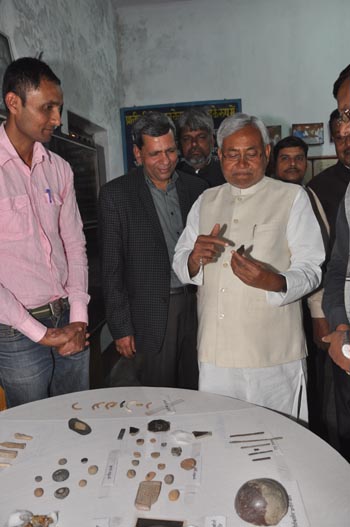 the chief minister said that archaeological remains have been found dating back to 6,000 to 7,000 years in places like chirand in saran district, chechar in vaishali and pand in samastipur district. he said that the asi should excavate the remains in detail so that the unexplored pages of the state's history should come out in the public domain.
nitish said that the archaeological agencies of the state have excavated rich ancient heritage in chechar village and adjoining areas where the mighty king ashoka had built a stupa in the memory of one of gautam buddha's disciple–– anand––and which the founder of the buddhist religion had himself visited.
however, he said much more archaeological remains needed to be excavated. a museum has been constructed in the village to house the archaeological remains, but it required work on large scale to dig out additional materials to showcase the rich history of the place.