patna,(bihartimes): almost six years after the implementation of the new excise policy on july 1, 2007 bihar's health minister ashwini kumar choubey was on saturday reminded of the ill-effect caused by consuming alcohol.
speaking at a workshop on women empowerment here he called for imposition of prohibition on alcohol in bihar and urged women to spearhead a movement in this regard.
there is a need for imposition of prohibition in bihar, as consumption of liquor has been the main cause of atrocities and violence against women.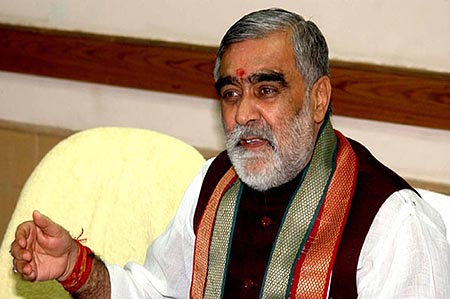 interestingly, this is the first case of a minister openly demanding ban on alcohol. earlier, none of them ever dared to speak anything on the issue. even when chief minister nitish kumar sacked the then excise minister, jamshed ashraf, on feb 18, 2010 after he publicly spoke against the multi-crore excise scam none of the ministerial colleague opened the mouth.
but after the repeated incidents of hooch tragedy and widespread anger against the liquor policy choubey chose to speak against his own government.