patna, feb 20: normal life was hit in bihar wednesday, the first day of the two-day nationwide strike called by major trade unions to press for various demands, officials said.

the strike evoked a near-total response in the state as shops and other business establishments downed their shutters, and trains and road services were disrupted by activists affiliated to various trade unions, particularly those affiliated to left parties.

in patna, most of the shops, markets and other business establishments remained closed. roads were deserted as autorickshaws and other vehicles stayed away.

similar reports were coming from gaya, bhagalpur, muzaffarpur and other district towns.

the state government has postponed the class 12 examinations scheduled for feb 20 and 21 in view of the strike. officials said the exams will now be conducted in the first week of march. the change in the exam schedule will affect more than 800,000 students in the state.

thousands of people were stranded across bihar early wednesday as trains were stopped and key highways blocked by activists affiliated to various trade unions that have called for a nationwide two-day strike.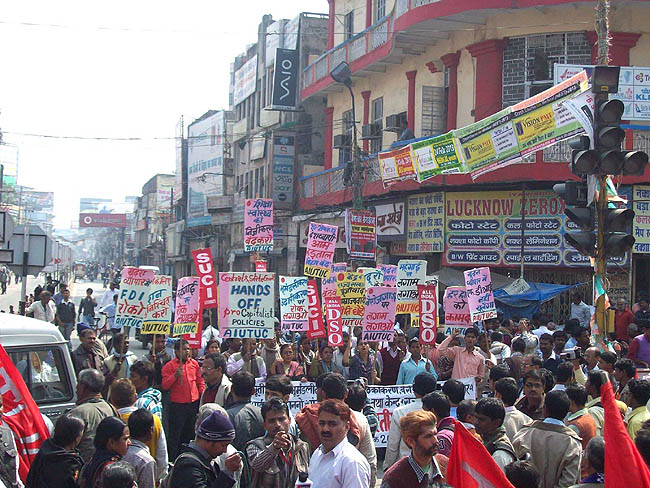 workers of trade unions stopped nearly a dozen passenger and long-distance trains at patna, gaya, jehanabad, hajipur, bhagalpur, bihar sharif, barauni and darbhanga railway stations.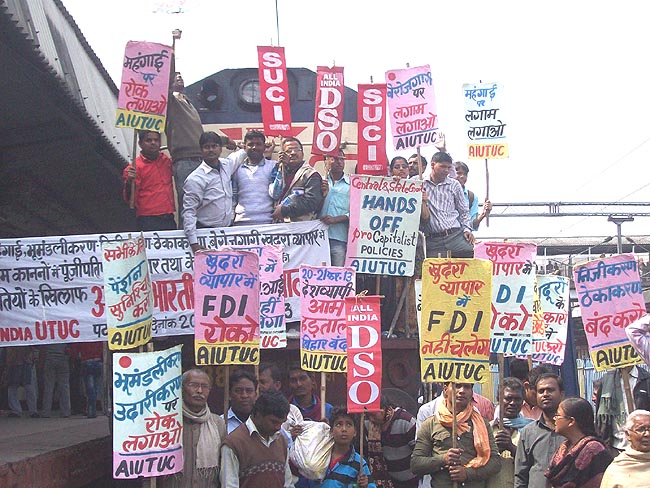 "train services have been badly hit since wednesday morning due to the shutdown, leaving passengers stranded at railway stations," a railway official said.

police said strikers blocked national and state highways at various places across the state. "road services are it. long-route buses and trucks are not plying on roads," a police official said.

the authorities have announced closure of all private schools in patna in view of the shutdown, called by trade unions to demand concrete measures for containing inflation, steps for employment generation, universal social security, and the minimum wage of rs.10,000 per month along with daily allowance.

the strike, which continues on thursday, has been called jointly by bharatiya mazdoor sangh (bms), indian trade union congress (intuc), all india trade union congress (aituc), hind mazdoor sabha (hms), centre of indian trade unions (citu), all india united trade union centre (aiutuc) and other such central organisations.
(ians)