22/02/2013
5 star review products on amazon
The takeaway here is that slots are clearly the best option when clearing the BetMGM deposit match. As it stands, you can place an online wager with BetMGM if you are located in the betting states of New York, New Jersey, West Virginia, Illinois, Iowa, Indiana, Colorado, Tennessee, Pennsylvania, Michigan, Virginia, Wyoming, Arizona, Louisiana, Maryland, and now Massachusetts.
patna is like mumbai's slum, construction sector not booming: hafeez contractor
patna,(bihartimes): seven years after a senior bihar minister claimed that patna would soon become paris, the state capital, in the view of the nationally-acclaimed architect, hafeez contractor, it is nothing more than mumbai's huge dharavi slum.
in an interview to the times of india he said "except two-three roads, it does not have even proper lanes for city buses. what are called roads in patna are actually lanes. they are also not properly designed and maintained. patna has 100 roads of 10ft width. but it needs 10 roads of 100ft width. proper housing means proper sanitation, standard area for living for every person in the household. in india, only 25 crore people have proper housing. if we want to provide proper housing to our entire population, we will have to build one chicago every year."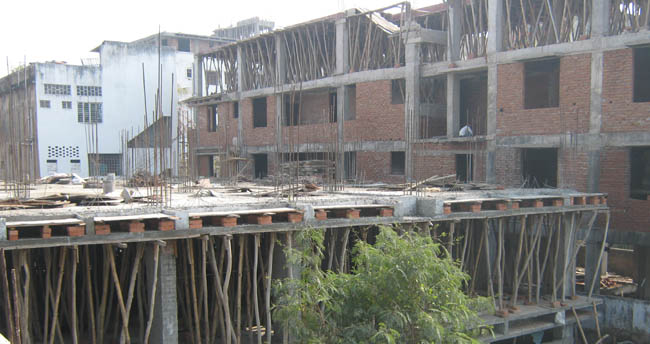 he disagreed that the construction sector is booming in bihar, especially patna. "you can't say construction sector is booming in bihar. it has yet to achieve many milestones. real estate sector has been developing in many tier-ii cities because people from villages are moving towards cities. patna is not an exception. but patna has scope for vertical growth due to huge availability of groundwater and river water."
he said southern india has many developed cities, but they don't have enough water now for more growth. patna has abundant water and enough fallow land with which a parallel city can be developed.
contractor was a bit upset over the state of affairs in bihar. "at the request of nitishji, i showed him the plan of developing patna's fallow lands and its existing housing colony in bahadurpur. during my last visit to the state capital, plans were shown to the chief secretary and other senior officials. the bureaucrats told me they will get back to us. they have not - so far. nitishji is proactive, but down the line... (silence) it is lost."