patna,(bihartimes): chief minister nitish kumar on friday said the state government with its limited resources was trying to smoothen the justice delivery system by providing facilities in courts and arranging libraries for judicial officers.
delivering the keynote address at the two-day national judicial academy (nja), east zone regional judicial conference on administration of criminal justice, issues and challenges, he urged the judicial officers to give their best to sustain the pace in imparting justice.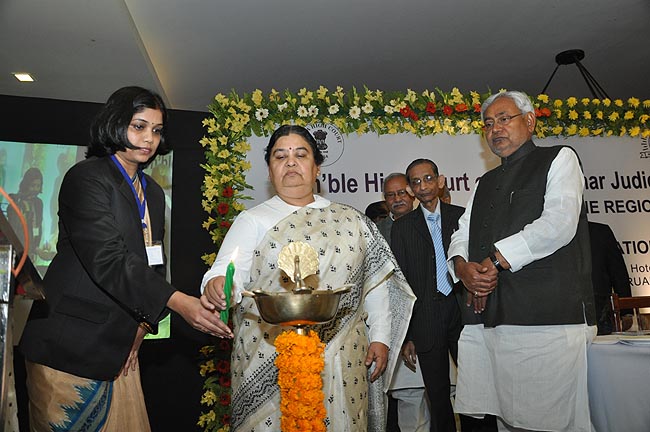 he said judiciary played an important role in establishing rule or law. the system of speedy trial had not only resulted in the highest conviction rate in the country but also brought to the book 79,000 wrong-doers to book.

the chief minister said bihar ranked top among the states in conviction in criminal cases due to speedy trial in important cases under monitoring by the patna high court.
chief justice of patna high court rekha m doshit, in her inaugural speech, laid emphasis on administration of criminal justice and how to galvanize the system for effective and timely justice.