patna,(bihartimes): a four-member team from pakistan is in patna on the invitation of chief minister nitish kumar. they are here to study the success of anti-polio campaign in bihar in the last so many years.
the five-day polio eradication drive was launched in the state on sunday. the pakistani team visited samanpura in raja bazar area here to see for themselves the success of the programme among muslim community.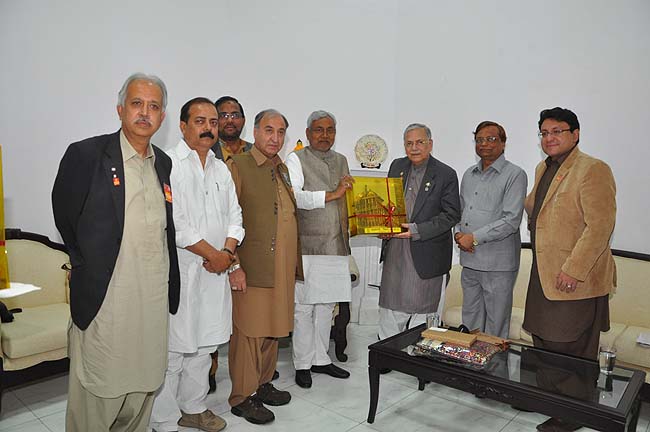 according to the district governor of rotary international l b singh the pakistani team interacted with people of samanpura.
the head of the pakistani team and past district president of rotary club, shahab balki said that he had a meeting with chief minister nitish kumar at karachi during his week-long visit to that country in november last year. it was there that the chief minister invited them to see success of polio campaign in bihar.
besides, balki, three doctors––farha issa, hanif khilji and pradeep kumar form part of the team.
the team had an interaction with state government officials and those from who to know about details of the polio drive.
the team would be in the state till february 28 and will visit gaya, motihari and muzaffarpur to have a first-hand view of anti-polio campaign in bihar.
pakistan along with nigeria and afghanistan still figure in the list of country having polio. however, balki said that the number of polio cases went down in pakistan to 47 in 2012 from 212 in 2011.