| | |
| --- | --- |
| | patna,(bihartimes): after the infamous delhi gang rape case bihar chief minister nitish kumar, among others, sought speedy trial into rape cases. there is now widespread demand throughout the country for much stricter punishment––even death penalty––for the rapists. |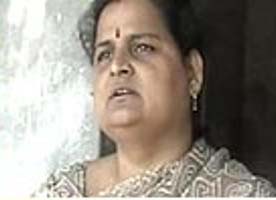 there is one such unique case in purnea district of bihar, where bipin rai, one of the accused in the rape case is yet to be punished whereas the journalist, who just highlighted the case had to spend months in jail.

this case is now exactly two years old. it involves the murder of the ruling bjp mla, raj kishore kesari, on january 4, 2011. he was stabbed to death by 43-year old lady principal, rupam pathak, in broad daylight at his purnea residence. the legislator was killed when he was holding a janata darbar. rupam, who went there to offer new year's greeting, killed him with kitchen knife.

she was grabbed by the supporters of the mla, brutally thrashed and handed over to the police. what she said later shocked the whole country––that the mla and his aide bipin rai––raped her long back. she said she had even lodged an fir in this regard, which apart from a local tabloid, no journalist published. she said she knocked at all the doors but it yielded no result as the ruling party mla was too powerful a person.

both rupam and the local journalist, navlesh pathak, who published the fir in his purnia based english weekly 'quisling', were arrested though the women's right groups took to streets in patna and purnea demanding arrest of bipin rai and lenient punishment to the rape victim. incidentally, no journalists' association raised the voice to protest the arrest of navlesh.

the state government ordered a cbi probe into the murder, but not to the rape charge of rupam. a special court tried rupam and in the first week of april 2012 she was sentenced to life imprisonment. so here a rape victim had to undergo a speedy trial while bipin rai, the other accused who is alive, is free on bail.

if rupam has been convicted for the murder of the main accused, that is raj kishore kesari, why not the other accused bipin rai, is behind bars. the case is still pending in the court.

it is true rupam took law into her hand, but that too when the system failed to help her on time. she thus created a history of sort by getting killed four-time ruling party mla.

it needs to be recalled that rupam had lodged a case in the local police station in 2007 against the mla and rai for sexual assault. she later retracted that statement in court.

in september 2010, she went back to court declaring that she had withdrawn her case against kesari under pressure from her in-laws and other people. the other people were later described as culprits and people too close to powers that be.

two years have gone but the cbi had failed to file charge-sheet. "i had to pay the price for breaking a real story in my paper,"said pathak.

what is strange is that just after the jan 4, 2011 killing of the party mla, the deputy chief minister sushil modi termed rupam as a black-mailer. but police did not find this charge credible enough.

talking to bihartimes meena tewary, general secretary of aipwa, said: "there was widespread public demand for cbi probe into the case of sexual abuse leading to such a tragic end of the mla. but the nitish government cleverly fixed the term of reference in such a way that only the murder of mla was to be investigated."

she further added: "this happened despite nitish kumar's open assurance to probe both the cases simultaneously."

even her husband ashok pathak, expressing his solidarity, said that rupam's act was an extra ordinary act of courage and revenge that led to outburst of pent up anger.

padmashree recipient and social worker sudha varghese, too, said, "the court should have considered the chain of events that forced rupam pathak to take such drastic measure."

kanchan bala, a leading woman rights activist, while talking to bihartimes, said it is very easy to comment or take to streets on the gangrapes taking place in delhi or elsewhere. but what about the repeated incidents of heinous crimes taking place in bihar, especially when the culprits are close to powers that be.

most of the rape accused connected with politicians never get punished.