patna, jan 6 (ians) mauritius president rajkeswur purayag and his wife aneetah arrived in bihar sunday to visit his ancestral village.

chief minister nitish kumar received the couple at the airport.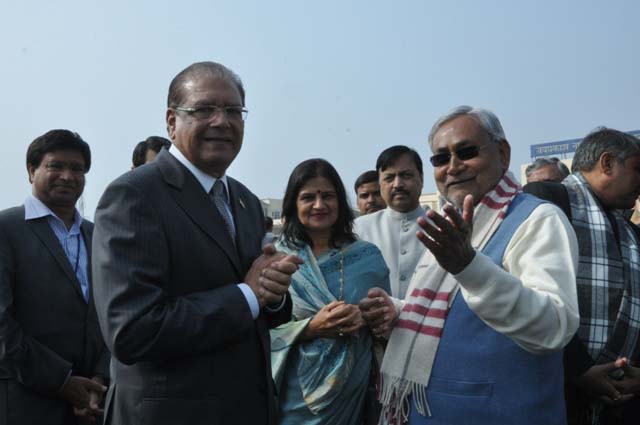 "after spending an hour at the raj bhawan, they will proceed to wajidpur village in patna district, about 20 km from here," an official said.

villagers and purayag's distant relatives in the village are excited.

purayag, whose ancestors migrated from bihar to mauritius in the 19th century, will spend over an hour in the village meeting distant relatives and others.

he is in india to attend the pravasi bharatiya divas diaspora meet.

people in the village have decided to gift him some soil and a bushel of freshly harvested paddy.

besides, some villagers will present him a memento in silver.

mahesh mahto, a distant relative of purayag, told ians over telephone that the president would be treated as a 'mati ke lal' (son of the soil).

"it is like a festival in the village," said mahesh, a mason.
"it is like a festival in the village," said mahesh, a mason.

purayag's ancestors are said to have migrated as labourers to trinidad and tobago, then a british colony, in the 19th century.

in january last year, kamla persad bissessar, the first woman prime minister of trinidad and tobago, visited her ancestral village bhelupur in bihar's buxar district.

her great-grandfather ram lakhan mishra reportedly left bhelupur to cross the seas in 1889.

nearly five years ago, mauritius prime minister navinchandra ramgoolam had visited his ancestral village in the state's bhojpur district.

a large number of people from bihar had migrated to mauritius, fiji, trinidad, suriname, south africa and other places in the 19th century to serve as indentured labourers on sugarcane and rubber plantations.