Fascinated by this mythical tale, the philosopher Plutarch found it to embody a "logical question of things that grow": After Theseus's ship had been stripped of all its original material, could it still be considered the same ship? His question has caromed through centuries of Western thought. But, days later and still mired in the quicksand of quarantine, I found myself cracking my laptop and Googling "buy Celine Triomphe cheap.
Catch all the Technology News and Updates on Live Mint. Download The Mint News App to get Daily Market Updates & Live Business News. To add funds to your Amazon Pay account, first, open the Amazon app on your smartphone and ensure that you are logged in. On the homepage, you will see an option labeled "Amazon Pay." Tap on it to proceed.
9% fee + $0. On the plus side, withdrawals to your debit card are quick.
alok kumar, senthil, ansuiya and the annual declaration of property
| | |
| --- | --- |
| | patna,(bihartimes): the news that fir would be lodged against dig saran, alok kumar, following his alleged demand of rs 10 crore from a liquor manufacturer has come as a big surprise as the ips officer was till recently considered as a blue eyed boy of none else but the chief minister, nitish kumar. |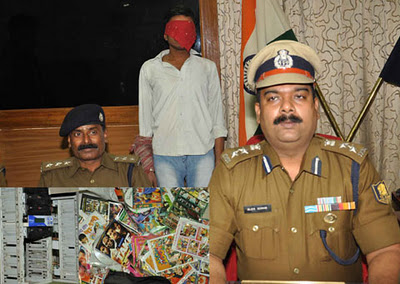 his proximity to the powers that be can be confirmed from the fact that he is a jammu and kashmir cadre ips officer, yet he was brought to bihar and first made the ssp of patna. it was only after some mismanagement involving bihar diwas function last march that he was transferred out of patna, but that not before he was promoted to the rank of dig. it remained a mystery as to why he was not sent back to his own cadre as an ias officer was returned sometimes back.
political observers are of the view that this is the first time that an allegation has been directly made against alok kumar. it may be that he demanded money in the past too, but due to his right connection nobody could dare to name him.

in fact the government started tightening the noose on the liquor mafia only after a large number of people––well over 100––died in a series of hooch tragedy in bhojpur, gaya, patna, muzaffarpur madhubani and other districts of the state in recent months. most of those who died were poor people.
in most cases police-mafia-politician (most of them of ruling combine) nexus was found. a large number of people took to the streets against the new excise policy of the state government. sometimes back nitish kumar came under attack from women rights groups when he said that it is from the money earned as excise duty on liquor that the state government distributes cycles to school girls and boys.

the then excise minister, jamshed ashraf, was summarily dismissed by the chief minister on feb 18, 2010 when he dared to write a letter to him pointing out large scale corruption in the excise department.
alok kumar's name figured in the liquor scam during one such interrogation. top officials said that he may not be alone in his involvement.

apart from him, ias officer k senthil kumar and former sheikhpura sp, ansuiya rana singh sahu, shot into limelight for all the wrong reasons. while senthil was suspended for his alleged involvement in the irregularities and corruption as the commissioners of the patna municipal corporation the lady ips officer was found guilty of collecting money from people and bootleggers through her bodyguards when she was sp of sheikhpura. there were also charges against her of allowing gambling dens in the district. she served in sheikhpura from march 24 to september 12 last year.

interestingly, the houses of these officers have not yet been confiscated and no school has been opened in them.

the state government had confiscated the houses of ias officer s s verma and former dgp, narayan mishra, who incidentally served in the previous regimes. in fact they were involved in the corruption cases of the past, that is, before the law on confiscation of property was enacted.
" this incident also raised a question on the kind of officers coming to bihar on deputation" said a retired senior police officer.

if alok kumar, senthil kumar and ansuiya rana singh sahu––to name a few––are really involved in the loot of money then what is the need of declaring the property by these senior bureaucrats every year, asks a political pundit. "all these are drama enacted by the chief minister to bluff the people of bihar," he added.