| | |
| --- | --- |
| | patna/gaya, jan 22 (ians) tilkut or bars of sesame seeds - a sweet cracker made by mixing the seeds either with jaggery or sugar - that is indelibly linked to gaya, the birthplace of buddhism, has growing patrons not only in bihar, in neighbouring countries like pakistan and bangladesh, as also the us. |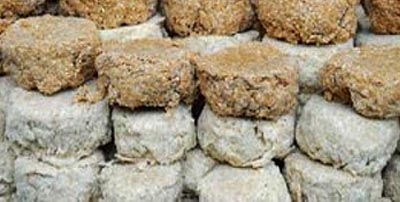 buoyed by the response, tilkut makers have demand that the bihar government promote it in foreign countries and furnish them with facilities and a roadmap to export it.

"now, it is for the government to promote tilkut in the country and abroad, especially in america and the middle east, as also ub pakistan and bangladesh in view of its existing demand there," ramji rai, who owns a tilkut outlet near the state museum in patna, told ians.

the soft, crispy and delicate bars first originated in gaya, about 100 km from here, and according to historians, references to it have been found as "palala" in buddhist literature.

mostly consumed during winter for health reasons as sesame seeds provide heat and energy to the body and help in beating the cold, it is a must during the jan 14 makar sankranti celebration in bihar.

lalji prasad, a tilkut trader in gaya, said tourists and visitors often buy it for their loved ones.

"we have come across people, including nris and visitors from pakistan and bangladesh asking for tilkut. they said that its demand is high in their nations," prasad said.

pramod kumar, another trader in gaya, added: "foreigners praise the taste of tilkut and they know about its health benefits during winter."

prasad informed that tilkut and gaya have become so synonyms that sellers are compelled to use the city's tag to make it acceptable to customers.

"most of the skilled workers are from gaya," he added.

explaining the tilkut recipe, sikandar prasad, who owns an outlet, said that finest quality of sesame seeds are mixed with sugar or jaggery in the right proportions and heated for a certain period. then it is skillfully pounded and shaped like biscuits.

in gaya, more than 250 shops of various sizes, sell tilkut and as many as 2,000 skilled labourers are involved in it.

for brisk business, traders in gaya are also emphasizing on packaging. "attractive packets are coming from kolkatta, lucknow and delhi," pramod kumar told ians.

during winter, the consumption goes up in the bihar capital too with dozens of shops that have mushroomed in the city selling fine quality of tilkut at rs.150 to rs.200 per kg.

that apart, a number of vendors can be spotted at every nook and corner selling the popular sweet in various shapes and sizes and reportedly earn about 20 to 25 percent profit.

according to the central bihar chamber of commerce, tilkut should be given the status of a cottage industry.status to make it survive against all odds.

"this will boost business," prasad said, adding it would help the manufacturers avail priority sector loan facilities provided by nationalised banks.