| | |
| --- | --- |
| | Patna,(BiharTimes): Though the deputy chief minister Sushil Kumar Modi is not rated on par with the Gujarat chief minister, Narendra Modi, there is no doubt that he has made his marks in the Bihar politics. |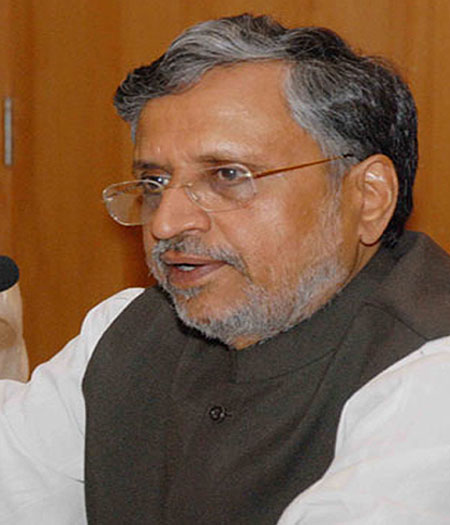 By getting Mangal Pandey, his own man, installed as the state party chief––and that amidst tough opposition––he had shown that notwithstanding his relatively smaller social base and low-profile he had managed to score over all those who have been taking the name of Narendra Modi to get recognition.
If the present Janata Dal (United)-BJP regime is running for the last seven years so successfully the credit goes more to Sushil Modi than Nitish Kumar. It is is he who let Janata Dal (United) grow in Bihar for larger cause––for fighting Lalu Yadav.

By mid-1990s Nitish Kumar was virtually in political wilderness with his outfit, Samata Party, having just seven MLAs. Modi was then the powerful leader of opposition. The BJP, particularly under the leadership of Modi, allowed the Janata Dal (United) to grow. Not only that the BJP never insisted to contest more seats than the Janata Dal (United) in the Assembly elections held––twice in 2005 and again in 2010. Similarly, the Janata Dal (United) always fought more parliament seat than the BJP.

Even after the rout of the NDA in 2004 Lok Sabha election Modi never tried to bargain with the Janata Dal (United). Seat-wise the Janata Dal (United) performed more badly than the BJP and even Nitish Kumar lost his own Barh Lok Sabha seat. He won from the other seat, Nalanda, which he had also contested in 2004.

In contrast Sushil Modi then contested from Bhagalpur Lok Sabha seat and won. The fact is that he won even when there was anti-NDA wave and Bhagalpur was totally new to him.

Yet in 2005 he did not stake claim for the NDA leadership in Bihar and left that for Nitish Kumar, who after the 2004 defeat had lost much of his clout. Sushil Modi was then the national vice president of the BJP too.

As the history is loaded in favour of Sushil Modi he manages to win every time he is being challenged from within. A few years back he managed to overcome similar crisis when the scene shifted to New Delhi.

This time too he managed to succeed when the challenge came from the Bhumihar duo of Dr C P Thakur and Giriraj Singh. Besides, by winning on his own from Bhagalpur Lok Sabha seat, Sushil Modi, had proved as to who is more powerful––he or Ashwani Choubey––in the silk city itself.
Earlier when C P Thakur was replaced in Union Cabinet with Shatrughan Sinha as a health minister the aggressive Bhumihar followers had ransacked the state office of BJP in Patna. Considering the gravity of the situation later he was accommodated in the cabinet as water resources minister. But this time when Mangal Pandey a light weight candidate was selected to replace Thakur as state party president nothing this sort of happened. Sources says that a large number of Thakur supporters were either tactically won over by Modi or couldn't afford to go against his wish.
Unlike Lalu, Ramvilas Paswan and Nitish Kumar he is only front rank leader with any strong social base but commands and handle the levers of politics with an ease particularly in a cadre based party like BJP and politician like Nitish as his boss in govt.

So if he has taken the pro-Nitish line he knows both the strong and weak point of the BJP. Similarly, if Nitish is relying so heavily on Chota Modi and no other leader in the Bihar BJP he knows his own limitations as well as strength.

Even on Wednesday Nitish said what Sushil Modi had said a day earlier about Union home minister Sushil Kumar Shinde. That was the rare occasion in which Nitish so publicly defended RSS. No other BJP leader in Bihar would have managed to get this much from the Bihar chief minister.