| | |
| --- | --- |
| | washington, jan 28 (ians) a us based indian linguist claims to have discovered a new dialect spoken by the minority musilm community in some districts of bihar that has no written record or name. |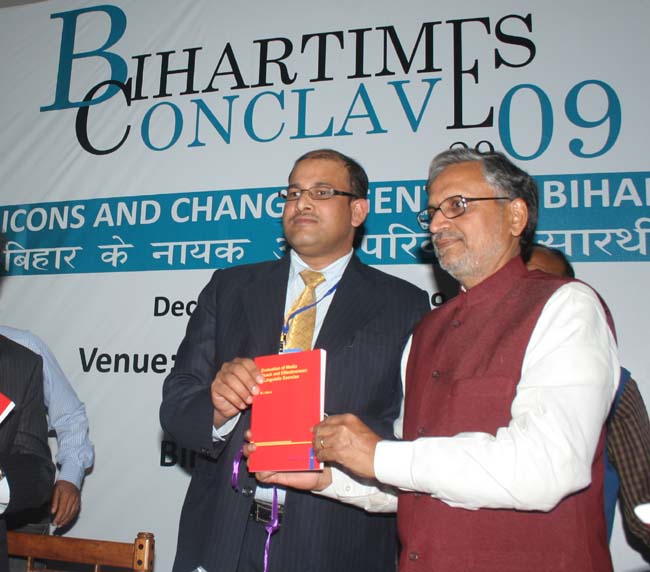 mohammad warsi, who teaches linguistics and indian languages at the washington university in st. louis, said the main language for communication in darbhanga, madhubani, samastipur, begusarai and muzaffarpur, is maithili. but when muslims speak among themselves, they speak a dialect that is different from maithili, hindi, and urdu. this dialect does not have its own script or literature, he said.

this might be the reason that this dialect went unnoticed to linguists so far, said warsi, who is a recipient of james e. mcleod faculty recognition award for 2012.

while doing a comparative study, warsi said he found that this new dialect is completely different from hindi, urdu, and maithli and their verb conjugation and sentence structure, is quite different from each other.

for example "we are going" would be rendered "hum jaa rahain hain" in hindi, "hum jaay rahal chhii" in maithli and "hum jaa rahain hain" in urdu sentence. but in the new dialect it would be: "ham jaa rahaliya hae". also, there is no agentive marker "-ne" in mithilanchal urdu.

only one second person pronoun "tu" is used in the new dialect instead of "tu, tum and aap".


from these examples, it is clear that the verb conjugation in the new dialect is completely different from that of hindi, urdu, and maithli, warsi said.

warsi, a native of darbhanga district in bihar has given the nomenclature of 'mithilanchal urdu' to this dialect.

"language does not have any boundaries, nor is it dependent on any boundary," he said.

"dialects are the contact languages of particular regions, and they have a deep impact on their cultural heritage," he said. "slowly with time these dialects begin to take shape of languages."

the convergence of a dialect into a language is a symbol and pride of the people who speak it, warsi said suggesting the inclusion of the new dialect in a recently initiated nationwide linguistic survey.