patna,(bihartimes): stating that it was done "without consulting" the state government education minister, prashant kumar shahi, on tuesday termed "illegal" the appointment of vice chancellors and pro-vcs by governor-cum-chancellor.
however, the minister said that though the rules were not followed, the state government would continue to give grants to the universities in larger public interest.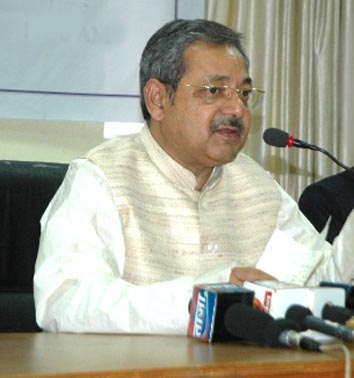 answering a starred question of achutanand (bjp) in the state legislative assembly on tuesday, shahi said that the appointments were "against order of the patna high court."
the minister also told the house that the supreme court, while hearing the case on monday, expressed "surprise" over appointments in "hurry" and posted the matter for two weeks.
it needs to be recalled that the chancellor of universities had in february last reappointed six vcs, including that of patna university, shambhu nath singh.
shahi said that the state government was providing grant of about rs 3,000 crore to universities and has no plan to stop this in public interest. but the state government has decided to constitute a special audit cell by the end of this month which will start monitoring the expenditure incurred by these universities from next financial year.
shahi said the appointments ignored doubts of the state government over their qualifications and also legal proceedings against many of them.
he said "tainted persons have been appointed vcs in state universities. some of them are facing cases registered with the vigilance and local police stations while some have been censured by the principal chief accountant general. some of them face criminal charges, too," he said.
he alleged that vice chancellor of patna university shambhu nath singh was facing vigilance probe while police inquiry is going against another in a case of cheating in examination.
the patna high court had in december last year quashed appointments of eight vcs and four pro-vcs on the ground that it was done without "proper consultation" with the state government.