patna,(bihartimes): it is the height of non-seriousness on the part of nitish kumar-led government in bihar.showing utter disregard to the on-going budget session of bihar legislature ministers and mlas of the ruling janata dal (united) are camping in delhi. in fact they were asked by the party leadership to skip the session and go and mobilize people in the national capital to make the march 17 rally a success.
what is strange is that nobody in the media and intelligentsia is questioning the very wisdom of organizing a rally in delhi at the height of all important budget session of the house. old timers recalled that such thing had never happened in any state in the country. "just look how the bihar assembly and council are being run these days," one of them asked.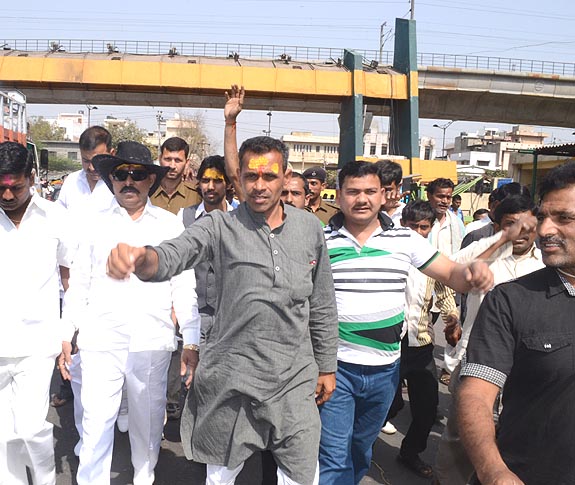 the big question is as to why this so-called adhikar rally has been scheduled in new delhi on march 17 at the peak of the budget session when some very important works are pending here.
experts have, of late, been repeatedly drawing attention towards much shorter assembly session in bihar. the winter and monsoon sessions hardly last for five or six days now. only the budget sessions are a bit longer. and this time even that has been reduced to a non-event.
when the falling attendance in the assembly and council has become a matter of concern it is none else but nitish kumar himself who has sent a large number of his party's ministers and mlas and mlcs to delhi to organize the rally to press for the demand of special status in bihar.
the question hour has lost its meaning as many ministers are absent. the treasury bench wears a relatively deserted look as a large number of legislators are busy mobilizing people in delhi or are busy in other works.
the only good thing is that there is alliance government in bihar and ministers and mlas belonging to bjp––which has not been involved in the whole campaign by janata dal (united)––are present.
sometimes in the absence of janata dal (united) ministers, their bjp colleagues have been authorized to reply to the questions and call attention notices marked for the departmental ministers.
for example during reply to call attention notices on wednesday, government sought postponement of the reply by rural works minister, water resources minister, agriculture minister and cooperative minister. out of six call attention notices on the order paper for wednesday, reply to only one was given by road construction department minister nand kishore yadav of bjp.
water resources development minister vijay kumar chaudhury and rural works minister bhim singh remained absent and the replies to the questions which they were supposed to answer were given by law minister narendra narayan yadav and labour minister janardan singh sigriwal, respectively. the latter is once again of the bjp.
prominent among those camping in delhi are water resources minister vijay kumar chaudhury, food and consumer protection minister shyam rajak, rural works minister bhim singh, industries minister renu kumari kushwaha, sugarcane minister awadesh prasad kushwaha, agriculture minister narendra singh and rural development minister nitish mishra.
chief minister nitish kumar will be leaving for delhi on friday, that is march 15.