patna,(bihartimes): just a day before the adhikar rally in new delhi janata dal (united) has said it is prepared to fight the next lok sabha election alone in the state if the situation demands so and its alliance with bjp ceases to exist.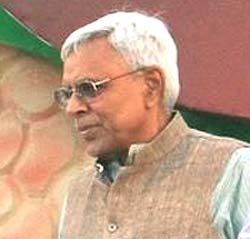 party general secretary and spokesman shivanand tiwary said the jd(u) wanted the alliance to continue but at the same time the party was prepared to contest all the seats with all its strength.
he told a section of media that any party which says it is not ready to fight all the seats alone is a stupid party which is not confident of its electoral and organizational strength.
it needs to be recalled that last year former bihar bjp chief dr c p thakur also said that his party was preparing to contest all the parliamentary seats in bihar alone.
referring to that statement tiwary said if they are preparing to contest all the 40 seats in bihar in a democratic system every party has a right to expand its base including the bjp and "we don't have a problem with that."
however, he said it is a hypothetical question as we would like to see the alliance to continue despite the difficulties.
political observers are surprised over the timing of tiwary's statement. after all dr thakur made the comment several months back. why tiwary chose to raise the issue now?