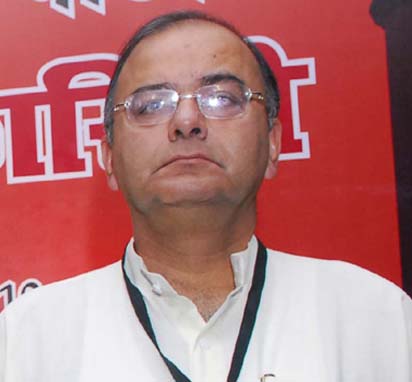 patna,(bihartimes): on the eve of janata dal (united)'s rally in new delhi leader of opposition in rajya sabha, arun jaitley, while addressing the state bjp executive on saturday, said that the centre should, soon revisit the criteria for the special category status so that backward states could be provided central assistance for their accelerated development and growth.
however, without directly referring to the reported proximity between the congress and janata dal (united) he warned the centre to desist from politicizing the issue.
referring to the absence of several top state leaders from the executive meeting he appealed to the leaders and workers to close their rank and work for the larger goal.
speaking on the occasion the state bjp chief mangal pandey accused the centre of giving stepmotherly treatment to bihar, and called for immediate constitution of a committee to look into bihar's demand by way of revisiting the criteria and submit its report within four months.
he said the bjp has to work out its own way, and cannot afford to rely on political parties like bsp and samajwadi party. even if they are harsh in attacking the congress, they, at the crunch time, vote for the same party.
while referring to the two regional parties of up he was giving enough indication to party workers in bihar too.
national spokesmen rajiv pratap rudy and shahnawaz hussain, patna saheb mp and cine star shatrughan sinha, mps, ministers, mlas and mlcs were present on the occasion. as reported former state party chief, dr c p thakur, and several other ministers and leaders skipped the meeting.
meanwhile, dr thakur was quoted as telling the media that "mangal pandey has constituted the state committee and party's core committee without consulting senior leaders. we have already lodged our protest on the issue with the party's national president, rajnath singh. we will continue to boycott state party meetings till the errors are corrected."