Patna,(BiharTimes): On the day when the Janata Dal (United) held a big Adhikar Rally in Delhi its national spokesman and general secretary, Shivanand Tiwary, made a scathing attack on his government's decision in Bihar to constitute an Upper Castes Commission a couple of years back.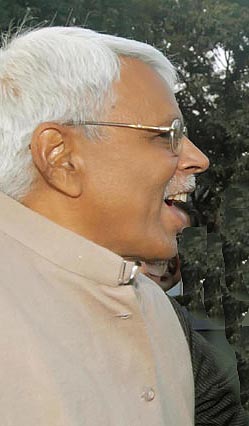 Talking to media in New Delhi he said the upper castes poor should not get any reservation benefits and a good economy was sufficient to rescue them from poverty. The quota benefit is strictly made for the backward castes and Dalits. The Upper Castes Commission was constituted to look into the grievances of poor amongst the upper castes and suggest steps for their socio-economic empowerment including reservation if necessary.
The formation of the Commission is just an unnecessary and useless step, Tiwary said adding that he did not know why it had been done.
Tiwary has always been used by the party leadership to lash out at BJP, especially Narendra Modi, and enjoys full backing of chief minister Nitish Kumar.
It remained a mystery as to why on this date the party chose an upper caste leader to give a statement against the Upper Castes Commission, which was constituted by none else but the chief minister. Why after all Tiwary remained silent all through these years?
The JD(U) spokesman also said since ages, the upper castes have been oppressing the lower strata people, discriminated against them and deprived them of their due rights.
He conceded there is some problem of poverty among the upper castes too but, according to him, it would be removed once the economic development of country gathers momentum.
The Upper Castes Commission was set up after the 2010 Assembly election but it has so far made no recommendation. Sunday's statement by a ruling party bigwig has raised a big question mark over its existence.