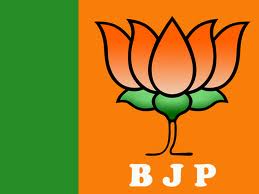 patna,(bihartimes): in a significant decision the two-day state executive committee meeting of the bjp postponed its hunkar rally till october 27. earlier, it was to be held on april 15 at patna's gandhi maidan.
the move came after janata dal (united)'s adhikar rally in new delhi on sunday.
it needs to be recalled that earlier the bjp postponed its mumbai rally scheduled to be held on march 17 itself. it was to be addressed by none else but narendra modi.
the bjp is now busy buying time and redrawing its strategy.
the executive committee meeting adopted political and agriculture related resolutions and also decided seven-month action programmes, that is, till october 27 rally.
though narendra modi was not mentioned in the political resolution moved by the chief spokesman of the bihar unit, vinod narayan jha (mla), and duly adopted at its executive committee meeting, the party's central and state leaders––including deputy cm––have openly thrown their behind the gujarat cm.