Patna,(BiharTimes): In yet another decision which is likely to have major ramification on the society Bihar Chief Minister Nitish Kumar on Friday announced 35 per cent reservation for women in police jobs.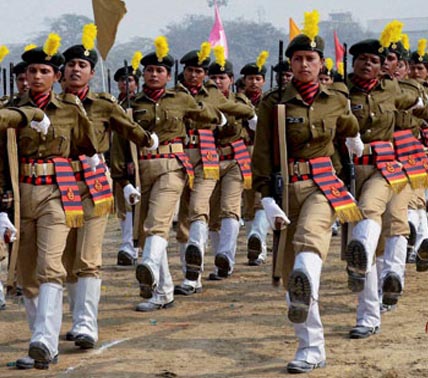 There are in all about 43,000 vacant posts in Bihar Police, including 25,000 of constables.
Addressing the Bihar Diwas celebration he said reserving 35 per cent seats for women would be another step towards women empowerment that started with the government giving 50 per cent reservation to women to panchayats in 2006.
Earlier, the Bihar Military Police raised its first all-woman battalion. The battalion is ready to be deployed against Maoists.
Nitish also said his government would bring amendments to relevant laws during the ongoing Assembly session to give 50 per cent reservation to women in co-operative societies, including the Primary Agriculture Credit and Cooperative Society.