After a liberal meeting in Bombay taking the early morning Jetlite flight at 5.35 is never easy and the only consolation is that within 2-and-a-half hours I would be in Patna but not this time. What does it feel when mid-air you hear a crackle and your pilots voice says all is not well.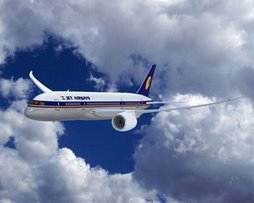 We had almost done some 40 minutes of flying when I could feel suddenly the engines making less noise than they did and a few seconds later the crackle of the speakers, "This is your pilot. We have detected a technical snag and will be diverting this plane to Ahmedabad...."
A pause...
And then to reassure passengers the pilot stammers ...."The...the....situation is under control...so nothing to worry."
One could hear the silence.
A few passengers just slept, but those awake tried to look out from their windows.
As the pilot changed direction we could feel the flight was not normal.
At one point it swayed but found its path again.
And a girl in front called the airhostess and asked, "Is this serious?"
Airhostess "There is a snag so only the pilot knows but we will keep you informed if anything changes."
But within ten minutes the pilot spoke again, "We are ready to land at Ahmedabad so please fasten your seat belts."
And we held our breadth.
The pilot successfully landed.
There was a sigh amongst passengers but no celebrations...just murmurs and people frantically reaching out for their cellphones.
As soon as the plane taxied to a halt people called up their relatives, "Hawa mein plane kharab ho gaya" (Our plane got spoilt mid-air).
But a journalist does not call relatives. He calls the news channels. I sent SMSs to my freinds and soon the news was on air.
First passengers were asked to remain seated and the plane would take off once engineers rectify the problem.
But then there was another announcement, "All passengers are to deplane and they must take another flight to Delhi and then another to Patna and Ranchi. The Ranchi passengers did not even have a connecting flight.
A few Jetlite ground-staff were there but clearly they were not sure of what they must do in such situations.
We were issued some four boarding paases for this journey from Bombay to Patna.
And in Delhi after the usual identification of baggages etc..passengers were issued new boarding passes.
When passengers got on board the scene looked like a train or worse a bus in Bihar where passengers fought over seats.
Soon it was found that Jetlite issed similar number seats to passengers.
Two foreigners on the flight were having a harrowing experience due to the confusion, until I helped them out.
Fortunately, everyone did finally get a seat and we landed at Patna at 12.35 p.m. after an all-India tour and a near-crash experience.
Jetlite's are the planes that came with the Jet-Sahara deal.