| | |
| --- | --- |
| | Patna,(BiharTimes): At last the issue of Eastern Economic Corridor, first raised by Prateek k Anand, a columnist, in BiharTimes in 2008 and once again recently had its reverberations in state's finance ministers meet at Vigyan Bhawan in New Delhi on Wednesday. |
The deputy chief minister of Bihar, Sushil Kumar Modi, who also holds the finance portfolio, while speaking on the occasion said that Bihar, is a landlocked state, which needs an opening.

He said that as the proposed Delhi-Mumbai Corridor and Bangalore-Chennai Corridor the Centre should set up Eastern Economic Corridor, right from Raxaul on the Nepal-Bihar border to Paradip port in Orissa. The Corridor, according to the original idea, would go via a new bridge over near Bakhtiarpur in Patna.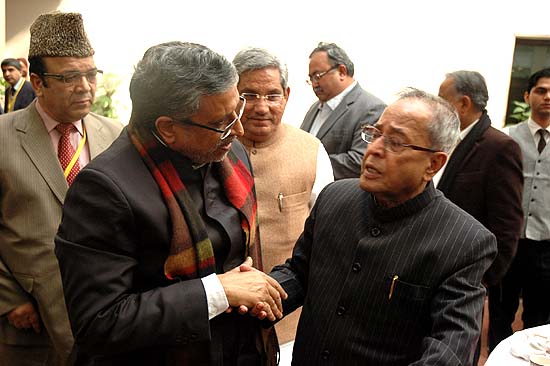 Modi also urged Union finance minister Pranab Mukherjee to pay urgent attention to making appropriate provisions in India's general budget for 2012-13 so as to take care of Bihar's need for the expansion of its infrastructure development plan, apart from increasing the allotment to the state from the existing annual Rs 1,000 crore to Rs 4,000 crore under Backward Region Grant Fund (BRGF) during 12th Five Year Plan, Modi said.

After the carving out of Jharkhand from it in November 2000, Bihar was getting Rs 1,000 crore annually from the Centre under the BRGF to offset the loss.

Modi said Bihar had only 126 km of roads per 1 lakh people against the national average of 323 km per lakh people. He also said that a number of roads in the state needed to be converted into the National Highways to increase the length of NH in the state, because it, at present, has only 4.4 km of NH per lakh people, which was far below the national average.

He urged the Centre to give its clearance to Bihar's bid for Rs 1,800 crore loan from the World Bank that is required for the modernization of Barauni Thermal Power Project.
Bihar Needs Eastern Economic Corridor... 03/01/2012
Time to Make Eastern Economic Corridor into a Reality... 07/08/2008