School building at Champi blasted by the naxalites giving only pain to the poor & no gain
Reading Between the Poverty Lines
MANREGA: Design of a Failsafe Delivery Mechanism
The Poor Must Prevail
Conscience is the Cancer, not Corruption
BiharTimes is in possession of letters written by former excise minister of Bihar, Jamshed Ashraf and its reply from the Chief Minister Nitish Kumar. We have decided to post both the letters for our readers.
Bihar Times & The Birth of Bihar
Figures Don't Lie: UPA is Ignoring Bihar
Government as Delinquent

Bihar: Two Budgets and The Finance Commission Report
(Exclusive story on March Loot ) Bihar Plan Expenditure: It's Slog as Usual
Ye Hain Collector Saheb
Concern of Bihar Needing Expression in Upcoming Railway Budget
What was wrong with Jan-Dec session in schools?
Three Dimensions of Emerging Bihar Saga…
Economic Marginalization of Bihar by Federal Authorities
Are the poorest asserting themselves in Bihar? view comments...
Chhath in Bihar view comments...
Bihar's Growth Rate Story: A Perspective
A Wreck-shaw Ride To Populism
Bihar - the siege within
Bihar: Past, Present and Future- Amartya K Sen
Amartya Sen was right about Left's lack of pragmatism
Regional media and state governments
Bihar Press Club Trust / Distrust
Corruption In Govt: Nitish Kept In Dark By Friendly Media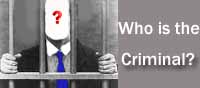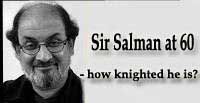 From Syed Shahabuddin to Mohammad Shahabuddin: A look at Muslim politics