MARCH 2013
JD-U likely to ask BJP to name PM candidate

New Delhi, April 11 :The Janata Dal-United (JD-U) is expected to press for an early projection of the National Democratic Alliance's prime ministerial candidate, with a party MP stating Thursday that it had laid down "principles" in the matter.
Now BJP on offensive, tightening noose around JD(U)'s neck

Patna,(BiharTimes): Even as Janata Dal (United)'s national executive is to meet in New Delhi on April 13-14 to decide, among other things, the future course of action and its relationship with the National Democratic Alliance, its biggest constituent, Bharatiya Janata Party (BJP), is now gradually tightening the noose around the neck of alliance partner in Bihar.
Bihar deputy CM misquotes SC ruling on asbestos: Activists

Patna,(BiharTimes): Bihar's deputy chief minister, Sushil Kumar Modi, who is also the forest and environment minister of the state, has been accused by environmentalists of misleading the state Assembly on the health hazards of asbestos.
SC seeks detail of state panels for police reforms
New Delhi, April 11 (IANS) The Supreme Court Thursday asked the states and union territories to give details of steps taken for setting up state security commissions in pursuance to its earlier direction for police reforms.
| | |
| --- | --- |
| New Delhi, April 11: Amid speculation over who would be the the National Democratic Alliance's prime ministerial candidate, the Janata Dal-United, one of the constituents of the NDA, has said it has laid down "principles" in the matter. | |
Prabhunath meets Shahabuddin in jail

Patna,(BiharTimes): Former Maharajganj MP Prabhunath Singh on Wednesday met incarcerated ex-RJD Member of Parliament, Mohammad Shahabuddin, in Siwan jail. The talks lasted for over 90 minutes.
Poor attendance, quality of teaching in Bihar: ASER
Patna,(BiharTimes): Notwithstanding huge amount of investment on education Bihar is doing badly so far attendance of teachers and students in schools are concerned. Not only that even the knowledge of Math and English of these students is very poor.
Bihar set to use nuclear energy in agriculture
Patna, April 10 : After encouraging farmers to adopt organic farming, the Bihar government is now exploring how farmers might benefit from nuclear technology, officials said Wednesday.
Patna, April 10 : Seventeen-year-old conjoined twins Saba and Farah welcomed the Supreme Court ruling Wednesday that did away with the option of a surgery to separate them and directed the state government to grant the family Rs.5,000 per month.
No single model of development in country, Sushil to Narendra Modi
Patna,(BiharTimes): Bihar deputy chief minister Sushil Kumar Modi, who appears to be distancing himself from his chief minister Nitish Kumar, on Tuesday said there can not be a single model in the country which suits all. Every state has its own growth model and one can take lessons from the successful ones but no single model can fit the bill for all the states.
Modi posing himself as PM even before BJP declares its candidate: JD(U)
Patna,(BiharTimes): BJP's lone secular ally in NDA, Janata Dal (United), on Tuesday questioned the way the Gujarat chief minister, Narendra Modi, is posing himself as the prime ministerial candidate even when the BJP had already announced that the final decision in this regard would be made by the party's parliamentary board.
Now Sushil Modi inching towards Narendra Modi, distancing himself from Nitish

Patna,(BiharTimes): When a counter demand is gaining ground within BJP and some other constituents of NDA to project Lal Krishna Advani as the prime ministerial candidate Bihar deputy chief minister Sushil Kumar Modi has given enough signal that his party is prepared for Janata Dal (United) to carry out the threat of walking out of the alliance if Narendra Modi is projected as the prime ministerial candidate.
Nitish rubs Advani salt into Modi's wounded PM ambition

Patna,(BiharTimes): Coming close on the heels of the statements of Delhi BJP chief, Vijay Goel, and Patna Saheb MP, Shatrughan Sinha, Bihar chief minister Nitish Kumar on Monday further complicated the bitter struggle within the BJP by stating that Lal Krishna Advani is a respectable leader of the National Democratic Alliance.
Bihar to get Rs 12,000 crore during 12th Plan
Patna,(BiharTimes): Bihar is expected to get Rs 12,000 crore during the 12th Five-Year Plan (2012-17) as special support from the Centre. This is more than double than what the state got––around Rs 5,500––during the 11th Five-Year Plan (2007-12).
1.4 million candidates appear for JEE exam
New Delhi, April 7 (IANS) An estimated 1.4 million candidates appeared for the Joint Entrance Examination (JEE) Main in off-line mode Sunday across 81 cities, including Dubai, Riyad and Muscat and Bahrain city.
Maoists blow up railway track in Bihar

Patna, April 6 : Maoists Saturday blew up a railway track in Bihar to enforce a two-day strike called by them to protest against the killing of their cadres in Jharkhand, railway police said.
NABARD sets new record, lends Rs 2,842 cr in Bihar

Patna,(BiharTimes): The National Bank for Agriculture and Rural Development (NABARD) extended financial support of Rs 2,842 crore to Bihar in financial year 2012-13. Thus it increased by record 65 per cent over the last year.
11 charred to death in various incidents of fire in Bihar

Patna,(BiharTimes): At least 11 people were charred to death, thousands of houses and shops were gutted and 100 acres of forest area destroyed in incidents of fire in about a dozen districts of Bihar on Friday. Patna, West Champaran, Samastipur and Munger reported casualties. Powerful wind as well as short-circuit are being blamed for the massive fires.
Paswan rules out Third Front

Patna, April 5 : Lok Janshakti Party chief Ramvilas Paswan Friday ruled out any possibility of a third front ahead or after the next Lok Sabha polls, and instead called out all secular parties to join hands against the BJP.
DBT to be rolled out in more states
New Delhi, April 5 (IANS) The Direct Benefit Transfer (DBT) scheme will be expanded to include Bihar, Odisha, West Bengal, Uttar Pradesh, Uttarakhand and Chhattisgarh, where biometric data is being collected under the National Population Register.
Fodder scam: Land deeds go missing in Bihar
Patna, April 5 : The Bihar government Friday ordered a probe to locate registration documents pertaining to lands that were purchased with funds siphoned off during the fodder scam in the state in the mid-1990s.
Enough scope for investors to take lead in Bihar: Nitish

Patna,(BiharTimes): Chief Minister Nitish Kumar said on Friday that since there is not much competition in Bihar anyone who comes here and invest can beome the leader. There is virtually an open field and whosoever comes first would reap immense benefits.
Patna,(BiharTimes): Patna boy Siddhant Vats has been invited to represent India at the HORASIS Global Business Meet to be held at Belfast, Ireland from June 23-24.
Not drifting towards Congress: Nitish


Patna,(BiharTimes): Chief Minister Nitish Kumar on Thursday denied that he was drifting towards the Congress party. Incidentally, the denial came just a day after the new Bihar Pradesh Congress Committee chief, Ashok Chaudhary, said that there was no proximity between the Congress and Janata Dal (United).
UPA will lose 2014 polls: Nitish Kumar
Patna, April 4: The United Progressive Alliance (UPA) is unlikely to return to power after the next Lok Sabha polls, Bihar Chief Minister Nitish Kumar said Thursday.
Patna, April 4 : A citizen of Nepal is a beneficiary of funds to construct a house under Indira Awas Yojna (IAY) in a village in Bihar's East Champaran district, a local activist said Thursday. officials said it seemed to be a case of fraud and will be probed.
Bihar spends Rs 141.95 crore on VIP security
Bihar with lowest per capita income is spending whopping amount of 141.95 crore annually for providing security to 3591 VIPs, largest number among all states. Out of these protected persons, the number of people currently facing serious criminal charges is 70 who include businessmen, MLAs and ex-MLAs. This list also includes 382 private individuals getting VIP security in the state.
Woman burns alive alleged rapist
Patna,(BiharTimes): In an incident similar to that of Rupam Pathak a woman in Bihar took upon herself to punish a man who allegedly raped her.
Ruckus in Bihar Assembly over CAG report
Patna: BiharTimes: Assembly and Council Wednesday saw bedlam with opposition members demanding a CBI probe into the CAG report on alleged irregularities in Abstract Contingency (AC) and Detailed Contingency (DC) bills by the state government.
Coal crisis leads severe power cut in Bihar
PATNA: An acute power crisis prevails in major part of Bihar for the last couple of days. A large part of Bihar, including Muzaffarpur, Gaya, Bhagalpur, Darbhanga, Purnia and Saharsa, on Tuesday plunged into darkness following the shutdown of two units of NTPC's power generating plant. As a result Bihar drew a meagre 1,137 MW of electricity from all its sources against a normal demand of 1800 MW.
CAG slams Bihar govt. for financial lapses

Patna (BihaTimes) The Bihar government clamouring in for larger resources failed to spend 1472.61 crore in 2012 and surrendered 100 percent funds in 192 schemes, says latest report of CAG (Comptroller and Auditor General ) on state finances for the year 2011-12 presented in the state assembly on Tuesday.
Bihar Assembly passes Private University Bill


Patna (BihaTimes) Bihar state assembly passed "Bihar Private University Bill" on Tuesday paving the way for establishing private institutions of higher education in the state. The setting up of new educational institution would provide additional opportunity to the students of the state.
New Saudi work policy to impact thousands of Biharis
Patna,(BiharTimes): Thousands of Indians, especially Malayalis and Biharis employed in Saudi Arabia, may be impacted by a new work policy of the kingdom that seeks to reserve a certain percentage of jobs for locals.
SC frowns over cold response of Bihar police
New Delhi, April 1 : The Supreme Court Monday frowned over the lack of response from some state governments to its notice seeking information on implementation of police reforms ordered in 2006. The Supreme Court Monday frowned over the lack of response from some state governments to its notice seeking information on implementation of police reforms ordered in 2006.
| | |
| --- | --- |
| | Patna, April 1 :A senior leader of the Congress in Bihar Monday invited the Janata Dal-United (JD-U) to join hands with the UPA "to strengthen secular and democratic forces" in the country ahead of the next general elections. |
Modi inducted into BJP's parliamentary board


New Delhi, March 31 :Gujarat Chief Minister Narendra Modi was Sunday re-inducted into the Bharatiya Janata Party (BJP) parliamentary board -- the highest decision making body -- that will lead the party in the next general elections
Patna,(BiharTimes):

Congress on Sunday appointed Ashok Choudhary,a young Dalit leader the new PCC chief of Bihar

.

Choudhary is an MLA from Barbigha assembly constituency .

..
NHRC summons Bihar Police chief in missing girl case

Patna, March 31 The National Human Rights Commission (NHRC) has summoned the Bihar Police chief to appear before it for failing to submit a report on a minor girl missing since Sep 18 last year.
'Ensure women in planning roles in rural jobs scheme'
New Delhi, March 31 : As empowerment of rural women remains a major area of concern, a parliamentary panel has asked the government to ensure there are more women in decision-making roles in the flagship rural jobs scheme so that they could devise ways to benefit even the poorest of them.
Another attack on liquor salesman, but 'killer' SHO still at large
Patna,(BiharTimes): The station house officer (SHO) of chief minister's home district of Nalanda, who allegedly killed the salesman of a licensed liquor shop when he refused to provide two cartons of a premium brand free of cost, is still at large four days after the incident. However, he has been suspended.
Norms for hiring teachers relaxed in 13 states

New Delhi, March 28 (IANS);The central government Thursday gave its green signal to 13 states that had sought permission to relax the minimum qualification criteria for appointment of teachers under the Sarv Shiksha Abhiyan.
Not seeking pardon, says emotional Sanjay Dutt

Mumbai, March 28 (IANS) Actor Sanjay Dutt, who has been convicted under the Arms Act for his role in the 1993 Mumbai bombings, said Thursday that he would "surrender" when the time comes and would not be seeking "pardon".
Bihar celebrates Holi Thursday

Patna, March 28 : It was Holi in Bihar Thursday, a day after the rest of the country celebrated the spring festival of colour, fun and amity.
Not coming closer to Congress: Nitish
Patna,(BiharTimes): Rejecting the report that he was coming closer to the Congress party Bihar chief minister Nitish Kumar said on Tuesday that there should be no politics in the name of granting special category status to Bihar.
Real estate prices may go up further
Patna,(BiharTimes): Real estate prices in Patna and other cities of Bihar are likely to increase further following a cabinet nod on Monday to amend the Bihar Stamp (Prevention of Undervaluation of Instruments) Rules, enabling district-level committee headed by district masistrates to fix the minimum value rate (MVR) of land and apartments by taking into consideration the prevailing market, prices of property and development activities
Nitish Kumar celebrates Holi

Patna, March 27 (IANS) Chief Minister Nitish Kumar, euphoric over the likely move of the central government to accord special status to Bihar, played Holi with party workers and people Wednesday and took pot shots at RJD leader Lalu Prasad.
Nitish, Congress keeping RJD, BJP guessing
Patna,(BiharTimes): With Nitish Kumar and Congress busy playing their game the main opposition party in Bihar, Rashtriya Janata Dal, appears to be caught in a bind. Similarly, another constituent of the NDA, BJP, is just keeping a close watch on the whole development.
Special status or more special fund for Bihar soon
Patna,(BiharTimes): Media reports from New Delhi said that the Centre is either contemplating the special category status for Bihar and a couple of other states, or is likely to increase the Backward Regions Grants Fund (BRGF).
Do not mix special category status with politics to stay in power: BJP

Patna,(BiharTimes): Reacting to the news that the UPA may accept the demand of special category status for Bihar, the Bharatiya Janata Party (BJP) on Tuesday said the state deserve a special status to get rid of its deprived status, but added that it should not be mixed with the Congress Party's strategy to stay in power at the Centre.
Special status for Bihar our demand too: BJP
New Delhi, March 26 (IANS) The BJP Tuesday denied any cracks in its alliance with the Janata Dal-United (JD-U) in Bihar and said a special status for the state was its demand too.
No politics behind funds for Bihar: Sharad Yadav

New Delhi, March 26 :JD-U president Sharad Yadav Tuesday welcomed the reported central government move to change the criteria for "backwardness" to release more funds for Bihar but said there was no need to derive political meaning from it.
Mauritius honours Bihar folk singer
Patna, March 26 (IANS) A Bhojpuri folk singer from Bihar was honoured by the Mauritius government on the occasion of 'Bihar Diwas' celebrations in the Indian Ocean island nation, officials said Tuesday.
Nitish beats Narendra Modi in 'pichkari' battle
Patna, March 26 (IANS) It is a contest between Bihar Chief Minister Nitish Kumar and his Gujarat counterpart Narendra Modi -- and the former is ahead. "Pichkaris (colour sprinklers)" with pictures of the two leaders are doing brisk business in the markets here ahead of Holi.
Muzaffarpur lawyers on warpath following murder
Patna,(BiharTimes): Lawyers associated with the Muzaffarpur District Bar Association went on an indefinite strike from Monday to protest the murder of Ram Kumar Thakur, an advocate-cum-RTI activist on Saturday evening. He was shot dead in Purshottampur village under Maniari police station while returning to Ratnoli village from the district court.
Railways to operate special trains on Holi

New Delhi, March 25 : The Indian Railways will run holiday specials for Holi till March 31 and information on these special trains can be accessed on the railways' national enquiry number 139.
Bihar Diwas concludes in a Holi mood

Patna,(BiharTimes): The three-day Bihar Diwas celebration concluded on Sunday with noted singer, Daler Mehndi, mesmerizing the crowd with his numbers.
'Don't cut trees for Holi bonfires'
Patna, March 25 (IANS) Hundreds of school children and college students in the Bihar capital have launched a new mission -- to save trees -- and have appealed to people not to prune or cut down trees for lighting Holi bonfires.
Child killed after imitating TV hanging scene
Patna, March 25 (IANS) An eight-year-old boy was killed in Bihar's Buxar district after he and his three elder brothers were trying to imitate a hanging scene they had seen on a TV programme, police said Monday.
No justice even after 65 years
Patna, March 24: Justice has remained elusive for over 65 years for nearly 300 litigants over four generations contesting the ownership of a piece of land in Bihar's Bhojpur district.
Women to get 35 per cent quota in police jobs

Patna,(BiharTimes): In yet another decision which is likely to have major ramification on the society Bihar Chief Minister Nitish Kumar on Friday announced 35 per cent reservation for women in police jobs.
Lawyer killed after complaint on MNREGA work
Patna,(BiharTimes): A 48-year-old lawyer, Ram Kumar Thakur, was shot dead on Saturday after he had filed a complaint with the vigilance department against a Muzaffarpur mukhiya in connection with alleged corruption in MNREGA.
Celebrating Bihar Diwas when the coffer is empty?


Patna,(BiharTimes): When the education department is unable to pay salary on time to thousands of para-teachers––not to speak of regularizing their jobs––and they are being brutally lathicharged on the streets of Patna, it is spending crores on organizing three-day Bihar Diwas celebration.
Bihar Diwas inauguration turns ugly, Sonu Nigam intervenes
Patna,(BiharTimes): While noted singer Sonu Nigam was enthralling the audience with romantic numbers Surajhuamadham, Shukran Allah, Mera rang de basanti chola and other songs at the inaugural cultural function of Bihar Diwas at Gandhi Maidan on Friday evening the scene outside turned violent forcing the celebrity singer to repeatedly make appeal for peace.
Patna, March 23 :
At least two people drowned and 10 were missing after a boat ferrying over 35 people capsized in the Ganga river in Bihar's Bhagalpur district Saturday, police said.
Bihar Diwas inaugurated in Patna

Patna, March 22 : Chief Minister Nitish Kumar Friday inaugurated the three-day Bihar Divas celebrations at a ceremony attended by hundreds of people at the historical Gandhi Maidan here.
Court stays arrest of suspended Bihar DIG
Patna, March 22 : The Patna High Court Friday stayed the arrest of suspended Deputy Inspector General (DIG) of Police Alok Kumar for allegedly demanding Rs.10 crore from a liquor mafia, a government lawyer said.
Konwar departs, D Y Patil arrives


Patna,(BiharTimes): The outgoing Governor of Bihar, Devanand Konwar, was sent-off on Wednesday and his successor D Y Patil was accorded a grand welcome on his arrival.
Patna, March 20:

Bihar has ordered the removal of 784 mobile phone towers installed in residential areas, and near schools and hospitals here, a minister said Wednesday.




More uncertainty yet JD(U) rules out speculations
Patna,(BiharTimes): Political uncertainty continues to grip NDA a day after chief minister Nitish Kumar's statement in the state Assembly that at present the alliance in Bihar is intact, but nobody knows about future, and hours after reported meeting between Congress leader Ahmad Patel and Janata Dal (United) chief, Sharad Yadav.
Decoding Nitish Kumar's Politics of 'Adhikar'
On March 17 Nitish Kumar held an impressive show of strength in Delhi. While the rally was officially projected as a platform to raise the demand for special category status for Bihar, and by implication for all states that have been victims of persistent socio-economic backwardness, it has come to be seen as a signal of a potential political realignment in the context of the forthcoming Lok Sabha elections.
British diplomat calls for more cooperation with Bihar
Patna,(BiharTimes): The British Deputy High Commissioner for Eastern India, Sanjay Wadvani, on Wednesday lauded development and inclusive growth in Bihar and said that several companies from his country were evincing interest to work in infrastructure, education and other sectors in the state.
Police's free coaching offer a hit in Maoist zone
Patna, March 20 : In Bihar's troubled Maoist zone, police are coaching for free over 2,000 students to help them crack competitive exams. Wards of jailed extremists too have joined the classes, said a police officer.
Dry port to come up in Bihta near Patna by October
Patna,(BiharTimes): More than two decades after a team of Bihar Chamber of Commerce and Industries had met the then finance minister Manmohan Singh, the then deputy chairman of planning commission Pranab Mukherjee, and others on August 28, 1991, with an application demanding a dry port in Bihar the process in this regard has finally been set in motion.
Nitish rules out mid-term polls

Patna, March 19:Bihar Chief Minister Nitish Kumar Tuesday said the DMK's pullout from the UPA government will not lead to early elections.
| | |
| --- | --- |
| Patna,(BiharTimes): A day after the Adhikar Rally Bihar chief minister Nitish Kumar on Monday met Prime Minister Manmohan Singh, Finance Minister P Chidambaram and Planning Commission Deputy Chairman, Montek Singh Ahluwalia. | |
Supreme Court stays VCs' appointment in Bihar

Patna.(BiharTimes): A bench of Justice G S Singhvi and Justice Kurian Joseph of the Supreme Court on Monday stayed the appointment of nine Vice Chancellors and two Pro-Vice Chancellors made by the outgoing Governor-cum-Chancellor, Devanand Konwar in various universities of Bihar.
Railways are soft target in Bihar

Patna, March 19 :The railways have become a soft target in Bihar. Almost every protest seems to be affecting railway property resulting in huge losses to the nation. In the process, as many as 2,374 train services were affected in the last six months, officials say.
| | |
| --- | --- |
| | Patna,(BiharTimes): Warning the Bihar chief minister Nitish Kumar in no uncertain term, Deputy Chief Minister Sushil Kumar Modi on Sunday directly blamed the media for creating differences with Gujarat chief minister. |
BJP puts off Hunkar Rally to October 27


Patna,(BiharTimes): In a significant decision the two-day state executive committee meeting of the BJP postponed its Hunkar rally till October 27. Earlier, it was to be held on April 15 at Patna's Gandhi Maidan.
'Adhikar Rally': A Major Disappointment!

As a keen observer and stakeholder in the development of Bihar, the Tamasha enacted in name of 'Adhikar Rally' has come as a major disappointment. The build up to this rally has given me a hope that at last a Bihari politician, in form of Mr Nitish Kumar, keeps interest of Bihar first, and is serious about his intent of getting special category status for the state. Alas! His mannerism and pronouncements at the Ramlila ground rally has belied any such hope.
| | |
| --- | --- |
| Bihar not the only backward state in country: Congress New Delhi, March 17: The Congress Sunday said the central government "goes out of the way" to support all backward states and Bihar is not the only one, which Chief Minister Nitish Kumar claimed to have been neglected. | |
How people were mobilized for Nitish Kumar's Delhi rally
New Delhi, March 17: Over a 100 legislators and local leaders of the Janata Dal-United (JD-U) from Bihar camped in Delhi and its neighbouring areas for nearly a month to mobilize people for Chief Minister Nitish Kumar's rally to press for a special status to the state.
Ahead of rally JD(U) drops hint to go it alone

Patna,(BiharTimes): Just a day before the Adhikar Rally in New Delhi Janata Dal (United) has said it is prepared to fight the next Lok Sabha election alone in the state if the situation demands so and its alliance with BJP ceases to exist.
| | |
| --- | --- |
| | Arun Jaitley calls for unity, urges no politicization of special status demandPatna,(BiharTimes): On the eve of Janata Dal (United)'s rally in New Delhi Leader of Opposition in Rajya Sabha, Arun Jaitley, while addressing the state BJP executive on Saturday, said that the Centre should, soon revisit the criteria for the special category status so that backward states could be provided central assistance for their accelerated development and growth. |
BJP ministers, MPs, legislators abstain from state executive meet

Patna,(BiharTimes): Division in the state BJP appears to have widened as a large number of its leaders did not turn up at two-day Bihar executive meeting of the party - the first after Mangal Pandey became the state party chief.which started on Saturday morning.
Delhi-bound trains, flights full of JD-U workers

Patna, March 16: All the trains and flights from here to Delhi Saturday were full of thousands of JD-U workers and leaders going to the national capital for the party's 'Adhikar rally' seeking special economic status for Bihar.
Patna HC stays results of 53rd to 55th BPSC final exam
Patna,(BiharTimes): The bench of Justice Mihir Kumar Jha of the Patna high court on Friday directed the Bihar Public Service Commission (BPSC) not to publish the results of the 53rd to 55th combined competitive mains examination till further order.
JD(U) plays a cruel joke with Bihar Budget Session

Patna,(BiharTimes): It is the height of non-seriousness on the part of Nitish Kumar-led government in Bihar. Showing utter disregard to the on-going Budget Session of Bihar Legislature ministers and MLAs of the ruling Janata Dal (United) are camping in Delhi. In fact they were asked by the party leadership to skip the Session and go and mobilize people in the national capital to make the March 17 rally a success.
6,000 chickens culled in Bihar after bird flu outbreak

Patna, March 14 : Nearly 6,000 chickens were culled and a large quantity of eggs destroyed in Bihar's Purnea district in the last five days following an outbreak of bird flu and officials asked to take all preventive measures to check the spread of the virus, an official said Thursday.
Bihar to recover "ghost payment" in MGNREGA
Patna,(BiharTimes): In a move to recover "ghost payments" the Bihar government has launched a special drive to verify MNREGA cards issued to 1.27 crore beneficiaries. The verification exercise would be completed by May end this year.
Swaminathan stumps Nitish with 'special category' speech

Patna, (BiharTimes): Noted economic journalist, Swaminathan S. Anklesaria Aiyar dropped a bombshell while delivering a lecture on "Revisiting Bihar-development Journey So Far" organized by Asian Development Research Institute (ADRI) in Patna on Tuesday.
Centre has played much bigger role in Bihar's development: Congress leader

Patna,(BiharTimes): A few days after Prime Minister Manmohan Singh tweeted about the high growth rate in Bihar––which the chief minister interpreted it as a pat on the back––Congress legislature party leader and former speaker, Sadanand Singh, attributed all the developments in the state to the generosity shown by the UPA government in the Centre.
Bihar yet to receive second instalment of MNREGA, IAY funds: Minister

Patna,(BiharTimes): Rural Development Minister Nitish Mishra said on Tuesday that the state government was finding it difficult to implement central flagship schemes like the Mahatma Gandhi National Employment Guarantee Act (MNREGA) and the Indira Avas Yojana (IAY) for want of central funds.
Bihar structures to carry labourers' names too
Patna, March 13 : Manoj Yadav and Sukhan Paswan, both daily-wagers working on government sponsored development schemes for years, have reason to be upbeat. They have been informed by a government official that their names will be engraved on a stone plaque on the structure they have helped build, along with the names of the minister, legislator and engineers.
200 students expelled for cheating in Bihar
Patna, March 13: More than 200 school students, caught cheating in the Class 10 board exam, were expelled and nearly 100 parents, who helped them use unfair means, were arrested in Bihar Wednesday.
Tripura government says no to Konwar


Agartala, March 12 : The Tripura government Tuesday denounced the central government for unilaterally appointing Devanand Konwar as the new governor of the state.
Gangetic river dolphin population stable in Bihar


Patna, March 13 : The endangered Gangetic river dolphin population has been stable in Bihar over the last six years, despite accidental and intentional killing of the mammal in the rivers, an official said here.
One killed in violence in Patna

Patna,(BiharTimes): A youth was killed in a clash between boarders of Patel Chatrawas and Chayeen Tola near Bhikna Pahari More under Kadam Kuan Police Station of Patna on Monday night.
PU teachers go on strike to protest attack on VC
Patna,(BiharTimes): Teachers of Patna University on Monday went on one day token strike in protest against the assault on Vice Chancellor, Shambhu Nath Singh, and to press their demand for the arrest of those who were involved in it.
Bird flu: More than 2000 chickens culled in Bihar
Patna, March 11 : More than 2,000 chickens were culled and a large quantity of eggs destroyed in Bihar's Purnea district in the last 24 hours following an outbreak of avian flu, officials said Monday.
| | |
| --- | --- |
| Patna, March 11 : Communist Party of India-Marxist (CPI-M) chief Prakash Karat Sunday said the "Gujarat model" of Chief Minister Narendra Modi cannot serve as the model for the whole country. | |
Patna,(BiharTimes): The figure sounds shockingly unbelievable, nevertheless true. According to a top police source on an average 15-20 cases of kidnapping and missing girls are reported from Bihar every day. Not only that, many cases go unreported.
'Bihar can beat Punjab in wheat production'


Patna, March 10 : After creating a world record in rice production, Bihar could surpass Punjab in wheat production, says an internationally reputed wheat-breeder, who is an associate of Norman Borlaug, the pioneer of India's Green Revolution.
Rs 20 lakh looted from bank
Patna,(BiharTimes): Armed criminals on Saturday looted Rs 20 lakh from a nationalised bank branch in Nawadih-sirpari village of Jamui district. According to police the motorcycle-borne gangs entered the premises of the bank on Saturday afternoon and damaged the CCTV camera after overpowering the security guard and looted Rs 20 lakh cash from the chest of the bank.
BPL families to get goats, poultry in Bihar: CM
Patna,(BiharTimes): Chief minister Nitish Kumar said on Saturday that people living below the poverty line in Bihar would be provided goats and poultry free-of-cost under Jeevika programme of Bihar Rural Livelihood Promotion Society so that they get their supplement of nutrition in the form of eggs and milk.
Students attack PU Vice Chancellor

Patna,(BiharTimes): Patna University (PU) vice-chancellor Shambhu Nath Singh was on Saturday allegedly manhandled by some students while he was on his way to office. Reports said the bodyguard of the Vice Chancellor had to pull out his pistol to rescue him.
Bihar gets new Governor
New Delhi, March 9 : President Pranab Mukherjee Saturday named D.Y. Patil the new governor of Bihar, while incumbent Devanand Konwar was moved to Tripura, a Rashtrapati Bhavan statement said.
Bihar minister says Bhoodan movement was clever ploy to cheat the poor
Patna,(BihatTimes): Revenue and Land Reforms Minister in the Nitish cabinet, Ramai Ram, on Thursday surprised the members of Bihar Assembly when he said on the floor of the House that Acharya Vinoba Bhave's Bhoodan Movement turned out to be a campaign to deceive the landless and poor of their rights.
Another boy ends life over mobile phone
Patna, March 9
:A 13-year-old boy committed suicide by consuming poison in a village in Bihar's Gaya district after his parents refused to give him a mobile phone that he repeatedly asked for, police said Saturday.
Para-teachers disrupt road, rail traffic on Bihar bandh day
Patna,(BiharTimes): Para-teachers throughout the state disrupted road and rail traffic during the bandh call given by them on Thursday. The call for shutdown was given in protest against the brutal police lathicharge on them near R-Block on Tuesday. More than 50 of them, several of them women, were injured in the incident.
A day after SC notice Bihar govt justifies lathicharge
Patna,(BiharTimes): Though the Supreme Court on Wednesday issued notice to the Bihar government on the issue of police lathi-charge the Bihar government on Thursday defended the lathicharge. It said that the irate mob of teachers were throwing stones at the police personnel, putting their lives in danger.
JD(U) MP to organize yagna for making Narendra Modi PM?

Patna,(BiharTimes): If reports coming from New Delhi is true the Janata Dal (United) MP from Muzaffarpur, Captain Jai Narayan Nishad, is going to organize a yagna at his residence for realizing Gujarat chief minister Narendra Modi's dream to become Prime Minister of India.
Nitish thanks Manmohan for praising Bihar's growth on tweeter


Patna,(BiharTimes): In another move, which may be interpreted politically, Chief Minister Nitish Kumar on Thursday thanked Prime Minister Manmohan Singh for praising Bihar's growth rate of 10.9 per cent, which is ahead of Narendra Modi's Gujarat.
| | |
| --- | --- |
| | Centre appoints former Bihar chief secretary as GSTN Chairman Patna,(BiharTimes): The Centre on Wednesday selected former Chief Secretary of Bihar, Navin Kumar, as the Chairman of GSTN. It is a special purpose vehicle (SPV) for providing common IT infrastructure to the Centre and the states in the Goods & Services Tax (GST) regime. |
Police thrashing: SC issues notice to Bihar


New Delhi, March 6 : Taking note of media reports of the thrashing by police of group of teachers in the Bihar capital Patna, the Supreme Court Monday issued notice to the chief secretary of the state.
Police officer involved in arrest of APP appears before CJMPatna,(BiharTimes): One hundred and two (102) days after the court issued a non-bailable warrant of arrest against him, the SHO of Rajauli, Vindhyachal Prasad, appeared before the court of chief judicial magistrate (CJM) on Tuesday. The court granted him bail.
Teachers on contract protest across Bihar

Patna, March 6 :Thousands of agitating teachers on contract with the Bihar government staged protests against Chief Minister Nitish Kumar across the state Wednesday. They were protesting police action against earlier protests.
Bihar Education Minister terms VCs' appointment illegal

Patna,(BiharTimes): Stating that it was done "without consulting" the state government Education Minister, Prashant Kumar Shahi, on Tuesday termed "illegal" the appointment of Vice Chancellors and pro-VCs by Governor-cum-Chancellor.
Mania, about 150 km from here in Buxar district, has been following a novel tradition for the last three decades - of Hindu girls wearing the 'janeu' or sacred thread, which is otherwise the preserve of Brahmin men, to overcome gender and religious bias.
Satara (Maharashtra), March 5 (IANS) Five party workers of the Raj Thackeray-led Maharashtra Navnirman Sena (MNS) were arrested Tuesday for beating up parents of north Indian students, police said.
Bihar will soon become power surplus state: Minister

Patna,(BiharTimes): Power minister Bijendra Prasad Yadav on Monday claimed that the state would have nearly 5,300MW of power from various sources, including the central pool, by 2015 and thus would be able to fulfil Chief Minister Nitish Kumar's last Independence Day promise that he would not seek votes if his government failed to improve power scenario in the state.
Action taken against 2.50 lakh IAY beneficiaries

Patna,(BiharTimes): The Bihar Legislative Council was on Monday informed that the state government had initiated action against 2.50 lakh beneficiaries who did not construct homes under Indira Awas Yojna within the stipulated period of six months in 2012-13.
Hoax caller arrested from Bihar
New Delhi, March 4 :The police have arrested a person who made a hoax call Feb 26 to Delhi airport authorities about a bomb on board a Patna-bound Indigo flight thereby delaying it, an official said Monday.
Upendra Kushwaha floats yet another party

Patna,(BiharTimes): Former Rajya Sabha member Upendra Kushwaha on Sunday came up with another political party. This time he named it Rashtriya Lok Samata Party (RSLP).
Tariq Anwar asks Nitish to explain his stand on Narendra Modi

Patna,(BiharTimes): The national general secretary of Nationalist Congress Party, Tariq Anwar, on Sunday asked the Bihar chief minister Nitish Kumar to make his stand clear as now the BJP has made it almost clear that it would project the Gujarat Chief Minister Narendra Modi as the prime ministerial candidate for the next parliamentary election.
| | |
| --- | --- |
| | Modi sets stage for national role, compares Congress to a termite New Delhi, March 3 : Setting the stage for a likely national role in the BJP, Gujarat Chief Minister Narendra Modi Sunday hit out at the Congress, terming it a termite even as party leaders emphasised unity, discipline and clean image for success in the upcoming elections. |
CM concerned over high population growth rate

Patna,(BiharTimes): Chief Minister Nitish Kumar said on Saturday that the 25.05 per cent decadal population growth in Bihar is a matter of serious concern as impact of economic growth rate is not positively reflected on the people, particular on human development indices like per capita income.
BJP meet heaps praise on Modi, asks cadre to work for polls

New Delhi, Mar 1 :In an indication of his growing stature within the Bharatiya Janata Party, Gujarat Chief Minister Narendra Modi came in for special praise at its national executive meeting Friday as party chief Rajnath Singh termed the atmosphere favourable for the party in the next general elections.
Patna High Court acquits 11 men in Bhojpur massacre case

Patna,(BiharTimes): A division bench of the Patna High Court comprising Justice V N Sinha and Justice A K Lal on Friday acquitted all the 11 accused in Nagari massacre of November 11, 1998. They were all suspected to be the activists of Ranvir Sena.
Best service award conferred on a centre of Bihar
Patna, March2 : Another feather was added to the glory of Bihar following award to the Skylark Computers Private Limited- Muzaffarpur for providing best services during the year 2012 in the Eastern zone.
Nitish praises Chidambaram; premature reaction, say critics

Patna,(BiharTimes): Bihar Chief Minister Nitish Kumar, who two days back strongly criticized the Railway Budget, on Thursday lavished fulsome praise on Finance Minister P Chidambaram for promising to revisit criteria for special category status and said that it was a "victory in-principle" for Bihar in view of its consistent demand for grant of such a status.
FEBRUARY 2013

Bihar soon to open door for private universities Patna,(BiharTimes): In a significant shift in policy the state government on Wednesday announced that it is working on a Bill for the framing of an Act to facilitate the opening of private universities in the state. It would be tabled in the state Assembly during the current session itself.
JD-U retains Bihar's Kalyanpur assembly seat

Patna, Feb 28 (IANS) Bihar's ruling Janata Dal-United (JD-U) Thursday retained the Kalyanpur assembly seat, with its candidate Manju Kumari defeating Lok Janshakti Party's (LJP) Rekha Paswan by over 17,000 votes, an election official said.
Boy commits suicide over mobile phone

Patna, Feb 28 (IANS) A 12-year-old boy immolated himself in Bihar after his father snatched his mobile telephone that he had allegedly bought with stolen money, police said Thursday.
Chidambaram's budget plays welfare card to win confidence
10 percent surcharge on individuals with Rs.1 crore income
Chidambaram levies 0.01 percent CTT on non-agro commodities
Cigarettes, SUVs and smart phones to cost more
Rs.200 crore fund to take science to people
PPP mode for raising coal production
Oil, gas production contracts on revenue-sharing basis
Nirbhaya Fund for women's safety
Rs.1,000 crore for skill development of youth
Hostels for Working Women in Bihar
(BiharTimes)Under the scheme for Working Women Hostel being administered by Ministry of Women and Child Development, Government of India, so far 6 working women hostels have been sanctioned in Bihar.
JD (U) launches a special campaign on social media

Patna,(BiharTimes): In an attempt to grant Special Category status to Bihar the State Chief Minister Nitish Kumar has declared a rally on March 17, 2013 at Ramlila Maidan in New Delhi. To unite people on this cause, the Janta Dal United (JD U) has taken first-of-its-kind political initiatives of using social media platforms.
Maurya Lok shops shut to protest PMC's apathy
Patna,(BiharTimes): Shopkeepers of Maurya Lok on Wednesday kept their shutters down in protest against the Patna Municipal Corporation's apathy and alleged maintenance funds anomaly.
Patna High Court stays appointment of secretariat assistants
Patna,(BiharTimes): A single bench of Justice Mihir Kumar Jha of the Patna high court on Tuesday directed the state government not to make appointment of secretariat assistants till any decision is made on the writ petitions challenging the selection test results.
| | |
| --- | --- |
| Chief Minister Nitish Kumar Tuesday described the railway budget as a big disappointment for the people of the country and particularly for Bihar, alleging the railway projects in the state are being "delayed". | |
Patna, Feb 26 :A Bihar woman constable was arrested for sending vulgar SMSes and regularly calling on the mobile phone of a trainee IAS officer, police Tuesday said.
Rising crime graph nails Nitish Kumar's plank of improved law and order in Bihar
Nitish infuses energy into his election campaign
Nitish's one-sided love affair with Congress
Social media becoming double-edged sword
Kajol regrets ignoring her education

Kajol made her acting debut when she was still in school and after that academics took a back seat. The actress regrets not taking her studies seriously...
BT Exclusive

(BiharTimes) Bihar government has pinned very high hopes on 12th plan going by the numerous statements of the Chief Minister and his deputy. However, it seems 12th plan would be meeting expectations of state only halfway, that too mostly in semantics than in substance. While 12th plan is generous in accepting suggestions on procedural aspects as suggested by Bihar government, it is not so generous on economic and developmental needs of the state.
No Jumping Jack, no Angry Young Man! Bollywood moves away from labels
Deepti Naval to play typical Bengali woman

New Delhi, Dec 11 (IANS) Acclaimed actress Deepti Naval will sport the look of a typical Bengali woman, and has trained to pick up the Bengali accent for her role in the movie "Yaariyaan".

I can look back at life with satisfaction, surprise: Dilip Kumar (Interview)
Dilip Kumar at 90: Wife Saira remembers 46 years of love
Four patients die in Delhi due to ventilator snag
Will cash transfers be the new game-changer?
Sonakshi Sinha doesn't regret doing 'Joker'

'Exercise, mental activity vital for brain health'
Men with belly fat ripe for bone loss
Drug pricing: Which way will India go?
BJP under siege - from within
Should it be no work, no pay for MPs?
Kejriwal formally launches Aam Aadmi Party

I've soft corner for Salman, Shah Rukh and Aamir: Rani Mukerji

Joshi under attack on 2G report from ex-CAG official, Congress
Lokpal report tabled in Rajya Sabha amidst ruckus
'FDI in retail to help improve supply chain, boost growth'
NBFCs cheated people of Rs 20.38 crore: Sushil Modi
Patna,(BiharTimes): Deputy Chief Minister-cum-Finance Finister Sushil Kumar Modi, said on Monday that non-banking financial companies (NBFCs) have cheated Rs 20.38 crore from the people of Bihar in the last few years.
Bhojpuri cinema completes 50 years

Patna,(BiharTimes): To mark the completion of 50 years of Bhojpuri cinema, Bihar Sangeet Natak Academy and Cine Society, Patna jointly organised a screening of "Ganga Mayya Tohe Piyari Chadahibo", a rare classic on February 22, at the Premchand Rangashala here in Patna.
| | |
| --- | --- |
| Patna, Feb 25:Gangsters and other criminals in Bihar are shunning mobile phones and emails and turning to postal letters and couriers to run their rackets, threaten people and extort money... | |
CJI urges budding lawyers to be caring, compassionate

Patna,(BiharTimes): While addressing Law graduates of Chanakya National Law University (CNLU) the Chief Justice of India (CJI) Altamas Kabir said on Saturday that they should be caring, compassionate and committed towards society.
"Bihar should have one university for every district"
Patna,(BiharTimes): Founder vice-chancellor of National Law School of India University, Bangalore, Padma Shri N R Madhava Menon on Sunday said that if there are 38 districts in the state, there should be at least 38 universities.
Trial by media a serious concern: Chief Justice

Patna, Feb 23: Chief Justice of India (CJI) Altamas Kabir Saturday expressed "serious concern" over trial by media of persons accused of crime or wrongdoing even before the courts pronounced their judgement.
NIA team raids Bihar districts
Patna, Feb 23: Two days after the twin blasts in Hyderabad, an NIA team conducted raids in Bihar's Darbhanga and Samastipur districts to nab alleged operatives of the Indian Mujahideen (IM), officials said Saturday.
State trying to smoothen justice delivery system : Nitish

Patna,(BiharTimes): Chief minister Nitish Kumar on Friday said the state government with its limited resources was trying to smoothen the justice delivery system by providing facilities in courts and arranging libraries for judicial officers.

Property worth crores recovered after raids
Patna,(BiharTimes): Moveable and immoveable property worth crores were recovered after teams of EOU raided the residential and business premises of Sub-Inspector, Mohammad Yunus, executive engineer of rural engineering organization Mithilesh Kumar and executive engineer of PHED Nageshwar Sharma. The raids continued for two days––Wednesday and Thursday.
8 killed in Bihar landmine blast
Patna, Feb 22 : Eight people, including six police officials, were killed Friday when Maoist guerrillas triggered a landmine blast in Bihar's Gaya district, police said.
Nitish govt denies BiharTimes report

Patna,(BiharTimes): The state government had on February 18 denied the report "Nitish Helping Revival of Monarchy in Nepal?" published in BiharTimes.
Bihar's Deputy CM presents revenue surplus budget

Patna,(BiharTimes): Deputy Chief Minister Sushil Kumar Modi on Thursday proposed substantial hike in cigarette and other tobacco products to generate additional revenue as he presented a revenue surplus budget––ninth in succession––for the State for the financial year 2013-14.
Bihar opposition leader gives up security

Patna, Feb 21: Bihar's opposition leader Abdul Bari Siddiqui has given up his security personnel and urged the government to deploy them to maintain law and order.
Nitish flays Katju, PCI's Fact Finding report

Patna,(BiharTimes): Opening his mouth for the first time after the three-member Fact-Finding Team submitted its report last week to the Press Council of India chairman, Bihar Chief Minister Nitish Kumar on Wednesday strongly criticized, Justice Markandey Katju, for what he said "unsubstantiated" remarks on Press censorship in the state.
Nitish rules out prohibition on alcohol

Patna,(BiharTimes): Though under attack from the Opposition parties, women groups, health and social activists––and even his own health minister––for deaths of over 100 people in the last few months in several hooch tragedies Chief Minister Nitish Kumar on Wednesday ruled out imposition of prohibition on alcohol saying the measure was not practical.
Woman sells baby daughter in Bihar
Patna, Feb 21: A poverty-stricken woman in this Bihar capital has claimed that she sold her two-month-old daughter for Rs.5,000 to a neighbour to raise money for her ailing husband's medical treatment.
Strike hits normal life in Bihar

Patna, Feb 20: Normal life was hit in Bihar Wednesday, the first day of the two-day nationwide strike called by major trade unions to press for various demands, officials said.
| | |
| --- | --- |
| Nitish govt's U-turn on Surya Namaskar after Opposition onslaught and confusion Patna,(BiharTimes): Following widespread confusion and chaos and attack by the opposition parties the state government on Tuesday took a U-turn with the chief minister Nitish Kumar telling the state Assembly that there was no directive to schools for students to do the 'asana' and accused the opposition of creating an 'unnecessary wrangle'. | |
Patna,(BiharTimes): The state HRD minister, Prashant Kumar Shahi, said on Tuesday that "parents are independent to send their wards to schools in accordance with their financial capabilities and private schools are also free to charge according to their requirements."
Nitish favours reservation policy for affiliated colleges
Patna,(BiharTimes): The chief minister Nitish Kumar intervened in the state Assembly to say that his government would have no objection if the House had to send recommendations on reconsidering its policy on performance-based grants to non-aided affiliated colleges.
Trains, road services hit in Bihar
Patna, Feb 20: Thousands of people were stranded across Bihar Wednesday as trains were stopped and key highways blocked by activists affiliated to various trade unions that have called for a nationwide two-day strike.
| | |
| --- | --- |
| | 'Pakistani agent' remark sparks furore in Bihar Patna, Feb 19 : The opposition RJD Tuesday demanded the resignation of two BJP ministers in Bihar for allegedly terming the party as "Pakistani agents", after it opposed students performing 'surya namaskar' in state government schools. |
78,464 people convicted in Bihar in seven years

Patna, Feb 19 : Over 78,000 criminals, including politicians and lawmakers, have been convicted and punished in Bihar, highest in the country, in the last seven years due to the fast-track courts, an official said Tuesday.
Bihar govt revokes suspension of woman IPS officer
Patna,(BiharTimes): After keeping her suspended for four months the Bihar government on Monday revoked the order of suspension of former Sheikhpura Superintendent of Police Anusuiya Ran Singh Sahu, as it failed to frame charges against her in the stipulated 90 days period.
Plus-II exam hits Surya Namaskar in Bihar, issue raised in Assembly too

Patna,(BiharTimes): Even as Surya Namaskar programme was organised on Monday across Bihar and elsewhere in the country on the occasion of Swami Vivekananda's 150th birth anniversary controversy cropped up in the state Assembly as an RJD MLA accused the Nitish government of thrusting the RSS agenda on all the people.
Congress MLC irritates Governor by query on 'appointment rate' for VCs

Patna,(BiharTimes): Bihar Governor Devanand Konwar was on Monday repeatedly interrupted by Congress woman MLC, Jyoti, during his address to joint session of state legislature over alleged corruption in appointment of Vice-Chancellors and college principals prompting him to admonish her.
After Jaitley JD(U) trains gun on Katju

Patna,(BiharTimes): After BJP leader Arun Jaitley targeted Markandey Katju for criticizing Gujarat chief minister Narendra Modi the beleaguered Janata Dal (United) on Monday got an opportunity to settle score with the Press Council of India Chairman.
Bihar gets Gold Medal for "I-BHuGoal"

Patna,(BiharTimes): The National E-Governance Award 2012-13 in category "Innovative use of Technology in E-Governance" was given to Bihar by Ministry of Personnel and Administrative Reforms and Ministry of Electronics and Information Technology.
Patna, Feb 18 (IANS) The Bihar assembly's month-long budget session began here Monday on a stormy note as the opposition parties attacked the government over its liquor policy, poor law and order situation, and rampant graft in the state.
Bihar potato farmer sets new world record

Patna, Feb 18 (IANS) Bihar's farmers have done it again. A farmer from Sohdih village of Bihar's Nalanda district has set a new world record in potato production through organic farming this year.The potato farmer, Rakesh Kumar, has harvested 108.8 tonnes of potato per hecrtare and set a new world record in potato production, Nalanda district magistrate Sanjay Kumar Agrawal said Monday.
Bihar plans solar power with pisciculture
Patna,(BiharTimes): Bihar State Power (Holding) Company Limited (BSPHCL), has been designated by the state energy department to develop up to 150MW of solar photovoltaic (PV)-based projects which are to be set up on the chaur/pond where pisciculture is being undertaken.
Katju's remarks unsolicited, must quit: BJP
New Delhi, Feb 18 (IANS) Keeping up its attack on Press Council of India (PCI) chairman Markandey Katju, the BJP Monday said his remarks on Gujarat Chief Minister Narendra Modi are "unsolicited" and he is free to voice any opinion but after relinquishing his position.
Digvijaya lashes out at Jaitley over Katju
New Delhi, Feb 18 (IANS) Congress leader Digvijaya Singh lashed out at BJP's Arun Jaitley here Monday for attacking Press Council chairman Markandey Katju over his remarks on Gujarat Chief Minister Narendra Modi.
Bihar BJP infighting: Scene shifts to Delhi

Patna,(BiharTimes): The infighting in Bihar BJP refuses to die down with scene shifting to New Delhi. ccording to former state BJP chief, Dr C P Thakur, veteran BJP leader and former state Legislative Council chairman Tarakant Jha met party's national president Rajnath Singh...
| | |
| --- | --- |
| | New Delhi, Feb 17 : BJP leader Arun Jaitley Sunday asked Press Council chairman Markandey Katju to quit, saying a person holding the post must be impartial, and drew a strong reaction from the former apex court judge who charged with him with distorting facts. |
Bihar govt changes surya namaskar order
Patna,(BiharTimes): Following objections from various Muslim organisations, the Bihar government on Saturday amended a circular to schools to "ensure attendance" of students of class IV to class VII for "surya namaskar" function to mark the 150th birth anniversary of Swami Vivekananda at all district headquarters on February 18.
Evergreen Revolution need of the hour:ManglaRai
Patna,(BiharTimes): The advisor on agriculture to Chief Minister Agriculture Roadmap 2012-17, Mangla Rai, said a second Green Revolution was not sustainable, instead the need is for Evergreen Revolution.
Sushil Modi seeks subsidy in diesel for Bihar farmers

Patna,(BiharTimes): Deputy Chief Minister Sushil Kumar Modi on Saturday strongly criticized the incremental hike in diesel prices by the Centre and demanded a separate subsidy for Bihar farmers in view of their overwhelming dependence on the fuel for farming.
Slight increase in Bihar's Credit-Deposit Ratio
Patna,(BiharTimes): The Credit Deposit Ratio (CDR) in Bihar has reached 39.42 per cent in December 2012. This figure includes loan provided by NABARD under the Rural Infrastructure Development Fund (RIDF).
CM flays Centre for delay in power project
Patna,(BiharTimes): Chief Minister Nitish Kumar on Friday criticized the Centre for inordinate delay in grant of coal linkage for modernisation and expansion of the proposed 2x250 MW thermal power project at Barauni in Bihar.
Nitish unveils world's tallest statue of Gandhi in Patna

Patna,(BiharTimes): Chief minister Nitish Kumar on Friday unveiled the world's tallest bronze statue of Mahatma Gandhi at north-west end of Patna's Gandhi Maidan.The bronze statue built at the cost of Rs 10 crore was funded by the state government. With this, the Parliament statue in New Delhi where the Father of the Nation is in a meditating pose, becomes the second tallest Gandhi statue with a height of 16 feet.
Nitish urges ASI to excavate unexplored sites

Patna,(BiharTimes): Chief Minister Nitish Kumar on Thursday urged the Archaeological Survey of India (ASI) to excavate historical remains from several places in the state that had remained unexplored.
Bihar minister in Gujarat, to study urban development projects Patna,(BiharTimes): Bihar's urban development minister Prem Kumar is on a three-day visit to Gujarat to study the state government's urban development projects like BRTS, slum rehabilitation scheme, metro rail project, and affordable housing to emulate them in Bihar.
| | |
| --- | --- |
| Bihar government points gaps in Food Security Bill New Delhi, Feb 13 : The Congress-led UPA government Wednesday expressed hopes of passing the National Food Security Bill in the Budget Session of parliament starting Feb 21 even as the opposition-ruled states opposed its provisions at a meeting here. | |
Lalu flays Nitish for media censorship in Bihar

Patna,(BiharTimes): Rashtriya Janata Dal chief, Lalu Prasad Yadav, said that the report of the fact-finding team of the Press Council of India had confirmed that media was being throttle in Nitish Kumar's Bihar.
After Sushil Modi, Dr C P Thakur now trains his gun on Mangal Pandey

Patna,(BiharTimes): After criticizing the deputy chief minister, Sushil Kumar Modi, for hijacking the Bihar unit of the BJP and making it a pocket organization the former state unit chief Dr C P Thakur came down heavily on his successor Mangal Pandey for constituting a 174-member working committee in a "unilateral" manner without consulting core committee members.
| | |
| --- | --- |
| Patna,(BiharTimes): The newly-appointed Bihar BJP president Mangal Pandey on Monday night announced his new team. In all 10 Vice President and five state general secretaries have been named | |
| | |
| --- | --- |
| | Patna, Feb 12 (IANS) The ruins of the ancient Nalanda University in Bihar should be in the UNESCO list of World Heritage sites, External Affairs Minister Salman Kuurshid said Tuesday. |
UPSC Chairman for autonomous PSCs
Patna,(BiharTimes): The chairman of the Union Public Service Commission, D P Agrawal, said on Monday that the agencies tasked by the Constitution to deal with recruitment and management of public services should be kept independent of the political executive.
Maneka Gandhi to award Araria SP for preventing smuggling of camels

Patna,(BiharTimes): The chairperson of People For Animals (PFA), Maneka Gandhi, (MP) will present an award to Araria SP Shivdeep Lande on behalf of her organization for saving the lives of 49 camels, which he intercepted while they were being smuggled into Bangladesh via Araria on Jan 22.
SC fumes over sex tests, female foeticide

New Delhi, Feb 12 : The Supreme Court Tuesday expressed its concern over the deteriorating sex ratio and chided state governments over their failure to check sex determination clinics and punish law violators fuelling female foeticide.
Not consulted on VCs re-appointment: Nitish

Patna,(BiharTimes): Chief Minister Nitish Kumar on Monday said that the state government was not 'consulted' over the re-appointment of six vice-chancellors and four pro vice-chancellors by Raj Bhavan. Besides, two other VCs were also appointed on Saturday.
Patna,(BiharTimes): The state government on Monday promoted four IPS officers (two each of 1979 and 1980 batch) to director general (DG) rank.
New Delhi, Feb 11:

The NHRC Monday asked Bihar's director general of police to submit a report on the alleged death of a boy who was beaten by his teacher.



Early to announce NDA's prime ministerial candidate: Nitish



Patna,(BiharTimes): Bihar Chief Minister Nitish Kumar on Monday supported the view of Janata Dal (United) president, Sharad Yadav, that the nominee for the post of prime minister should be announced by the NDA before elections and the candidate should be chosen in a meeting of all its constituents.
Price of flats coming down in Patna
Patna,(BiharTimes): Prices of apartments in Patna is coming down, especially in the downtown areas.
However, the fall is not sharp and the prices in the suburbs like Phulwarisharif, Kankarbagh and Bailey Road (New) continue to remain more or less intact. Thus the decline in prices have not set off alarm bell.
Bihar village bans jeans, T-shirt for girls
Patna, Feb 11 After three of its girls went missing, a village in Bihar's Siwan district has barred girls from using mobile phones and wearing jeans and T-shirts, an official said Monday.
Modi and mandir: Hobson's choice for BJP
Narendra Modi may have performed with aplomb at his first appearance in Delhi after his election victory in Gujarat, but it is too early to say whether the pitch which the chief minister made for moving to the national stage will be successful.
VHP's Modi as PM chant 'objectionable': Hindu priests
Patna, Feb 11 (IANS) An influential group of Hindu priests Monday objected to the Vishwa Hindu Parishad (VHP) projecting Gujarat Chief Minister Narendra Modi as a prime ministerial candidate in the next general election.
Patliputra Society leaves Parween alone to lead the battle

Patna,(BiharTimes): The showdown between social activist-turned-social welfare minister Parveen Amanullah and Janata Dal (United) MLA Anant Singh over the issue of alleged encroachment of park in posh Patliputra Colony took a new turn on Saturday after the acting president and two other members of the 11-member board of directors of Patliputra Housing Cooperative Society resigned from their respective posts.
Nitish helping revival of monarchy in Nepal?

Patna,(BiharTimes): If a report appearing in a British newspaper is to be believed Chief Minister Nitish Kumar could provide his helping hand to revive the dead institution of monarchy in Nepal. It was on May 28, 2008 that Nepal ceased to remain the lone Hindu kingdom of the world and became a secular democratic republic.
Raj Bhavan re-appoints the same old faces as VCs

Patna,(BihaarTimes): Governor Devanand Konwar, in capacity of Chancellor of Universities, on Saturday re-appointed six vice-chancellors, whose appointment was quashed by Patna High Court. Besides he made two new appointments.
FAME earning name in Youth Congress organizational clean-up

Patna,(BiharTimes): Foundation for Advanced Management of Elections (FAME) is an independent agency engaged by Congress Vice President Rahul Gandhi to ensure free and fair elections in the Youth Congress. Of late it has disqualified several leaders, including Engineer Sanjeev Singh from Bihar.
K C Tyagi elected unopposed to Rajya Sabha


Patna,(BiharTimes): Senior Janata Dal (United) leader K C Tyagi was on Friday elected unopposed to the Rajya Sabha from Bihar. He was declared elected at the end of the deadline for withdrawal of nomination as he was the sole candidate in the fray.
Bihar to export organic mushrooms, vegetables

Bihar will export organic mushrooms and vegetables grown by hundreds of farmers in Nalanda district to Japan, Ukraine, Saudi Arabia and Hungary among other countries, official said

.
Bihar again tops the list of VIPs getting police protection

Patna,(BiharTimes): Bihar is among the state with one of the highest police-citizens ratio. There is one policeman for every 1,456 citizens. Only West Bengal with one policeman for 1,658 citizens is ahead of it. The country's police personnel to population ratio is 1:761.
| | |
| --- | --- |
| | Sri Lankan President Mahinda Rajapaksa flew into India Friday and prayed here at a temple site where Lord Buddha attained enlightenment. |
| | |
| --- | --- |
| Patna, Feb 8: Bihar Chief Minister Nitish Kumar Friday said he was "pained" by leaders of his Janata Dal-United (JD-U) putting his name as a prime ministerial candidate, and termed such people "not my well-wishers". | |
Sri Lankan president Rajapaksa begins Bihar visit amid protests
Bodh Gaya/Chennai, Feb 8 (IANS) Sri Lankan President Mahinda Rajapaksa flew into Bodh Gaya Friday to pray at Buddhism's holiest shrine as protests erupted in parts of India against his two-day India pilgrimage.
Khurshid to visit Nalanda varsity site
Patna, Feb 7 (IANS) Indian External Affairs Minister Salman Kuurshid will visit the site of the upcoming Nalanda University in Bihar Feb 11 to review the progress of work, officials said Thursday.
JD(U) leader urges Sharad to call National Executive on PM candidate Patna,(BiharTimes): When former Union minister and Janata Dal (United) leader, Hari Kishore Singh, has demanded that Nitish Kumar be declared as the prime ministerial candidate of the NDA, the National Secretary of the party, Shivraj Singh, has written a letter to the party president, Sharad Yadav, requesting him to call the National Executive meeting of the party to discuss the issue of the prime ministerial candidate of the National Democratic Alliance.
Rapist, murderer of Bihar minor awarded death sentence
Patna, Feb 7 (IANS) A Bihar court Thursday awarded the death penalty to a 45-year-old man for raping and killing a minor girl four years ago, a lawyer said.
Half of Patna's water full of bacterial contamination

Patna,(BiharTimes): More than half of Patna's water is full of bacterial contamination and not fit for human consumption. Against the permissible level of 100 per millilitre (ML) of faecal coliform, tests indicated an average of 5,056 per ML.
CM reiterates help to entrepreneurs

Patna,(BiharTimes): Chief minister Nitish Kumar on Wednesday asked businessmen to invest in Bihar and announced special concession for women willing to set up industries or businesses in the state.
Nitish inaugurates Bodh Mahotsava in Bodh Gaya

Patna,(BiharTimes): Chief minister Nitish Kumar on Wednesday evening inaugurated the three-day Bodh Mahotsava in Bodh Gaya amidst chanting of Buddhist mantras and peace prayer by a group of monks.
Woman, children set on fire for 'stealing jewellery' Patna, Feb 7 (IANS) A 27-year-old woman is battling for her life, while her three minor children were killed after being set ablaze allegedly by her husband and in-laws on charge of stealing jewellery in a Bihar village, police said here Thursday.
Engineers go on indefinite strike in Bihar; doctors' body support them
Patna,(BiharTimes): Over 5,000 engineers of Bihar went on indefinite strike from Wednesday (Feb 6) to press their charter of demands, which among other things, include introduction of central pay-scale, immediate stoppage to contractual appointments and halt to the highhandedness of bureaucrats and their interference.
Bihar police DIG suspended for demanding bribe

Patna, Feb 5 (IANS) The Bihar government Tuesday suspended senior Indian Police Service (IPS) officer Alok Kumar for allegedly demanding Rs.10 crore from a liquor mafia, an official said.
Montek, Nitish discuss plan size of Bihar

Patna,(BiharTimes): The visiting deputy chairman of the Planning Commission Montek Singh Ahluwalia and chief minister Nitish Kumar on Tuesday discussed the annual plan size of Bihar for 2013-14.
BHEL bags contract for Nabinagar power plant

Patna,(BiharTimes): State-run Bharat Heavy Electrical Limited (BHEL) on Tuesday said it had bagged a Rs 2,854 crore contract for setting up a 1,980 MW thermal power project in Bihar.
15 in Bihar charged for boycotting Dalits Patna, Feb 5 (IANS) A case has been lodged against 15 people in Bihar on charges of socially boycotting dozens of Dalit families and causing them mental torture, police said Tuesday.
No special status for Bihar, says Ahulwalia


Patna, Feb 4 (IANS) Planning Commission deputy chairman Montek Singh Ahluwalia Monday said it was not possible to grant Bihar the status of a special category state but its special package can be improved.
Shatrughan backs Modi as PM candidate

Patna, Feb 4 (IANS) BJP leader Shatrughan Sinha Monday said Gujarat Chief Minister Narendra Modi was suitable to become the prime minister of India.
JD(U) nominates tainted candidate for bypoll, then replaces him with daughter-in-law Patna,(BiharTimes): Infighting has broken out within Janata Dal (United) after the party nominated Manju Kumari as its candidate for Kalyanpur SC reserved Assembly by election, which is to be held on February 24.
Top Left leaders blast Nitish's liquor policy Patna,(BiharTimes): Senior Left party leaders have roundly criticized the Nitish Kumar government for corrupting the state by introducing the new excise policy, which has wreaked havoc in the society.
Nitish denies giving interview to Dainik Bhaskar
Patna,(BiharTimes): Bihar chief minister Nitish Kumar on Sunday denied having given interview to the Hindi daily, Dainik Bhaskar.
BJP MLA beaten up, wife molested by travelling rail employees
Patna,(BiharTimes): BJP MLA from Agiaon (in Bhojpur district), Shivesh Kumar, was allegedly assaulted and his wife molested by railway employees on board a Howrah-bound train on Friday evening.
BJP should talk to allies on PM candidate, says JD-U MP
New Delhi, Feb 3 (IANS) The BJP should talk to other parties in the NDA to decide the alliance's prime ministerial candidate in the wake of disparate views on the issue, Janata Dal-United MP Ali Anwar Ansari said Sunday.
Death penalty for minor's rape, killing in nine-day trial
Patna, Feb 2 (IANS) Within nine days of a crime, a Bihar court Saturday awarded the death penalty to a man who raped and murdered a three-year-old girl, a lawyer said.
Tyagi's nomination: Nitish hits several birds with one stone

Patna,(BiharTimes): The nomination of K C Tyagi as the Janata Dal (United) candidate for the Rajya Sabha by-poll is being interpreted differently within the NDA. While for the first time after a long interval the party president, Sharad Yadav, got his man from UP a ticket for the Rajya Sabha, the move confirms that chief minister, Nitish Kumar, wants to keep the former in good humour on the run-up to the Lok Sabha poll.
Alok Kumar may be sent back to Jammu and Kashmir cadre
Patna,(BiharTimes): The state police headquarters on Friday sent a proposal to the home department for the suspension of former DIG of Saran, Alok Kumar.
Centre approves Rs 2,015 crore Patna-Dobhi-via Bodh Gaya NH
Patna,(BiharTimes): The Union government has approved Rs 2,015 crores Japan-assisted project for the four-laning of Patna-Dobhi-via Bodh Gaya National Highway-83.
Shivanand Tiwari upset over repeated media question over Narendra Modi Patna,(BiharTimes): Janata Dal (United) spokesman and national general secretary, Shivanand Tiwari, on Saturday lost his cool when media once again asked the question on prime ministerial candidate of the BJP.
IGIMS director in trouble over sexual harassment case Patna,(BiharTimes): A team of health department officials on Friday interrogated the director of Indira Gandhi Institute of Medical Sciences, Dr Arun Kumar, for two-and-a-half hours after an associate professor of nursing, Rupashree Dasgupta, accused him of sexual harassment.
Contractual doctors' service to be regularized: Deputy CM

Patna,(BiharTimes): Deputy chief minister-cum-finance minister, Sushil Kumar Modi, said the state government would no longer appoint contractual doctors and was looking into the scope of regularizing the services of existing contractual doctors.
Opposition parties flay Anna for his silence on corruption in Bihar Patna,(BiharTimes): Political parties, barring the ruling BJP and Janata Dal (United), have strongly criticized the silence of Anna Hazare on the issue of rampant corruption and loot in Bihar.
Asian Development Bank help sought for Ganga Expressway Patna,(BiharTimes): After having failed to attract private investors under the Public-Private Partnership mode the state government has deided to built the Ganga Expressway on its own. In this regard it has approached the Asian Development Bank (ADB).
Eight firms keen to design Nalanda University Patna, Feb 1 (IANS) Eight architectural companies, including six from abroad, have shown interest in designing the upcoming Nalanda University in Bihar, the vice chancellor said Friday.
Man arrested for harassing woman on train Patna, Feb 1 (IANS) A senior official of a Gurgaon-based telecommunication company was arrested here for harassing a woman on the Delhi-Patna Sampoorna Kranti Express, police said Friday.
January 2013
Nitish welcomes Anna Hazare's movement
Patna,(BiharTimes): Chief minister Nitish Kumar on Wednesday reiterated his support to Anna Hazare's movement against corruption.
PU to introduce course in the Centre for Buddhist Studies Patna,(BiharTimes): A year before the Nalanda International University is to start functioning the Patna University will introduce a PG course in the Centre for Buddhist Studies and Research. It would start from the coming academic session in July.
RJD chief whip in Council passes away

Patna,(BiharTimes): The chief whip of Rashtriya Janata Dal in Bihar legislative council, Ram Chandra Prasad, died after protracted illness at a hospital in Bangalore on Wednesday morning. He was 72.
Maoists free eight abducted labourers Patna, Jan 30 (IANS) Maoists Wednesday released eight labourers they abducted in Bihar three days ago...
Cabinet approves construction of road over bridge, DIET schools Patna,(BiharTimes): To ease traffic congestion in Patna the state cabinet on Tuesday gave its nod for construction of a road over-bridge (ROB) from Mithapur roundabout to the Chiraiyatand bridge. The ROB will be built on the northern side of Patna Junction.
Cabinet nod to three-fold increase in holding tax of commercial establishments Patna,(BiharTimes): The state cabinet on Monday announced three-fold increase on existing holding tax of commercial establishments like hotel bar, restaurant, marriage halls, health clubs, gymnasium spread over more than 250 square feet of area. This would be the first such hike in two decades.
HC suspends warrant against Raj Thackery New Delhi, Jan 30 (IANS) The Delhi High Court Wednesday suspended a non-bailable warrant (NBW) against Maharashtra Navnirman Sena (MNS) chief Raj Thackery on two complaints lodged for alleged hate speeches he made against the people of Bihar.
Tractor kills three children Patna, Jan 30 (IANS) Three children were killed Wednesday when a speeding tractor rammed into a school building in Bihar's Aurangabad district, police said.
At macro level NDA might have edge, at micro level it is down in the dump
The sour truth is that both the UPA and NDA are in precarious position and are, at present, not at all prepared for the 2014 Lok Sabha election. Instead it seems that the regional satraps belonging to the notional Third, Fourth––or whatever Front––may hold the key.
More voices in BJP for Modi as PM candidate New Delhi/Mumbai/Patna, Jan 29 :Voices continued to arise within the BJP Tuesday for making Gujarat Chief Minister Narendra Modi the party's prime ministerial candidate. But ally Shiv Sena said it preferred Sushma Swaraj for the role.
Samant Chauhan to open flagship store in Patna New Delhi, Jan 29 (IANS) Designer Samant Chauhan, who hails from a village near Bhagalpur in Bihar, is set to open his first flagship store in Patna. He feels tier-II and tier-III cities are witnessing tremendous growth in terms of fashion and lifestyle.
Sinha pitches for Modi as PM candidate, BJP says decision later

New Delhi, Jan 28 (IANS) Former union minister Yashwant Sinha Monday backed Gujarat Chief Minister Narendra Modi for the BJP's prime ministerial candidate but the party said that a decision will come "at an appropriate time" and a key ally said they would comment when it was official.
JD-U reacts cautiously to Sinha's remarks

Patna, Jan 28 (IANS) Ruling Janata Dal (United) party leaders in Bihar Monday said they would only react to the choice of prime ministerial candidate by the Bharatiya Janata Party once an official announcement was made by that party.
| | |
| --- | --- |
| Patna,(BiharTimes): Chief minister Nitish Kumar has ordered the transfer of the Superintendent of Police, Sheikhpura, Babu Ram, after the Director General of Police on Sunday ordered a probe into the alleged inhuman treatment and torture of a 30-year old man Mukesh Kumar, who used to work in a liquor shop in a village. | |
Modi discusses 2014 polls with BJP chief, signals national role

New Delhi, Jan 27 (IANS) Gujarat Chief Minister Narendra Modi, a top contender as the BJP's prime ministerial nominee for the 2014 general elections, met the party's new president Rajnath Singh Sunday and held "detailed discussions" signifying his increasing national role.
'Imported' officers in the news not for all good reasons Patna,(BiharTimes): Alok Kumar is not the only officer of a different cadre, who is in the news for all the wrong reasons, in Bihar in the recent years
Maoists abduct eight labourers from Bihar village Patna,(BiharTimes): Maoists on Saturday night abducted eight persons engaged in a bridge construction in a village in Jamui district of Bihar.
Has the survey forgotten prime ministerial candidate Nitish Kumar? Patna,(BiharTimes): The recent pre-poll survey showing the NDA, with Narendra Modi as prime ministerial candidate, much ahead of UPA is being taken with a pinch of salt by independent political analysts as at present the real NDA does not exist.
US-based linguist discovers a new dialect in Bihar Washington, Jan 28 (IANS) A US based Indian linguist claims to have discovered a new dialect spoken by the minority Musilm community in some districts of Bihar that has no written record or name.
Indian women: Either too fat or too thin New Delhi, Jan 27 Women in India are facing a severe problem of weight extremes with the obese getting fatter and the undernourished thinner, according to a new study that says this poses a "major challenge" to the government which should frame policies to address these health issues.
Liquor representative who dared DIG Alok Kumar now fears for his life Patna,(BiharTimes): Tunnaji Pandey, the representative of the liquor firm who accused the then DIG (Saran), Alok Kumar, of demanding Rs 10 crore from him is now fearing for his and his family's life.
Corrupt from SC/STs, OBCs, says Ashis Nandy

Jaipur, Jan 26 : Social scientist Ashis Nandy stirred up a row at Jaipur Literature Festival Saturday, saying most of the corrupt in the country were people from the other backwards classes (OBC), the Scheduled Castes (SCs) and the Scheduled Tribes (STs).
BJP's 'galaxy' - more liability than asset For all of Bharatiya Janata Party (BJP) leader Arun Jaitley's claim that his party has a "galaxy" of leaders, it has had to fall back on an old and controversial warhorse, Rajnath Singh, for the second time to be the party chief.
Patriotic song 'Ae Mere Watan Ke Logon" turns 50

Mumbai, Jan 25 It is a song that is sung on every patriotic occasion, had moved India's first prime minister, Jawaharlal Nehru, to tears and its strong morale-boosting words provided solace to a nation agonized by the defeat in the 1962 India-China war.
Padma Bhushan for Dravid, Mary Kom New Delhi, Jan 25 (IANS) Former India cricketer Rahul Dravid and London Olympics bronze medalist boxer M.C. Mary Kom were Friday named for the Padma Bhushan, India's third highest civilian award while six other sportspersons were been named in the list of Padma Shri awardees.
Sri Lankan president to visit Bodh Gaya Patna, Jan 26 (IANS) Sri Lankan President Mahinda Rajapaksa will visit Bodh Gaya in Bihar Feb 8 to pray at the site where Lord Buddha attained enlightenment, an official said Saturday.
A week later Alok Kumar not yet suspended Patna,(BiharTimes): About a week has passed since the news was broken that the DIG Saran, Alok Kumar, had demanded Rs 10 crore from a liquor manufacturer of UP. It was a top police official who disclosed the media this fact after a preliminary investigation.
Bihar govt's 75% attendance order sparks violence

Patna,(BiharTimes): Even as high school students, in many cases girls, are up in arms against various school managements, the state government is firm on its stand on 75 per cent attendance for claiming money for bicycles, uniforms and scholarship.
Only four Bihar legislators declare assets Patna, Jan 25 (IANS) Only four legislators in Bihar have declared their assets for 2012, more than three weeks after the end of deadline.
Melinda calls on Nitish, CM presents sari

Patna,(BiharTimes): Chief Minister Nitish Kumar said on Thursday that Bihar government would open a plus two school in every panchayat in the state to encourage education, particularly among girls.
RJD MP Umashankar Singh is dead Patna,(BiharTimes): Rashtriya Janata Dal MP from Maharajganj Lok Sabha, Umashankar Singh, died at All India Institute of Medical Sciences in New Delhi on Thursday.
Does Rajnath Singh have a magic potion for BJP ?

Lucknow, Jan 23 (IANS) Does Rajnath Singh, a physics lecturer-turned-politician now in his second innings as the BJP president, carry the magical potion for his party ahead of the Lok Sabha polls?

Alok Kumar, Senthil, Ansuiya and the annual declaration of property Patna,(BiharTimes): The news that FIR would be lodged against DIG Saran, Alok Kumar, following his alleged demand of Rs 10 crore from a liquor manufacturer has come as a big surprise as the IPS officer was till recently considered as a blue eyed boy of none else but the chief minister, Nitish Kumar.
Bihar wants Rs.34,000-crore plan size for 2013-14
Death penalty for murder, rape of Bihar minor
Post of cultural advisor gets cabinet nod
Excise duty on liquor increased in Bihar
Marine training institute seeks land in Bihar
'Gender budget to be presented for 2013-14'
NIA arrests Indian Mujahideen operative from Darbhanga
Influx of patients from Bihar a problem: Mamata
Alok Kumar not yet suspended, but brought to police headquarters
Former minister Ramashray Prasad Singh cremated
RS by-election for seat vacated by Upendra Kushwaha to be held on Feb 14
Shivanand Tiwari once again rubs salt into BJP's wound, backs Shinde's statement
RJD MLC Badshah Prasad Azad passes away
Bihar's tilkut makers' global dreams
Congress's 'special status' to wean JD(U) away from BJP?
Mangal Pandey silent on invitation to Narendra Modi in Hunkar Rally
Bihar probes DIG for demanding money from liquor mafia
RJD to hold Parivartan Railla on April 7
Author and diplomat Pawan Verma is Nitish's cultural advisor
Former Bihar minister Ramashray Prasad Singh passes away
CM holds Centre responsible for Bihar's backwardness
Lalu Prasad reveals Delhi gang-rape victim's name
Cabinet recommends president's rule in Jharkhand
Patna boy Faisal Latif pedals down from Srinagar to Kanyakumari
Industrial projects fail to take off in spite of SIPB nod
Bihar's population will be 20 crore by 2051

Bihar's engineering colleges lack teachers
CID to look for Bihar's missing girl
Governor sends names of six existing VCs to state govt
Presidential nod to AMU Centre in Bihar
Doctors strike called off in Bihar
At last Patna airport gets 6.37 acre of land from Bihar govt
Bihar gets Krishi Karman award
Has NDA Government in Bihar Failed to Deliver?
Budget session of Bihar Assembly to start from Feb 18
Problem of counterfeiting has increased: Sushil Modi
Govt sanctions proposal for construction of approach roads in 54,103 tolas
Special status: JD(U) rally in Delhi on March 17
Indian farmers better than scientists: Nobel laureate Joseph Stiglitz
Fight for state BJP chief: It is between NaMo and SuMo
Patna (BiharTimes) : Even as a senior party MLA Avinish Singh has openly raised a banner of revolt the central BJP leadership is caught in a bind over the choice of new state unit party president.
Now Bhagalpur police says no gangrape, woman committed suicide
Joseph Stiglitz redefines capitalism as fear of FDI stares India
Women killed, three injured in stampede over blanket distribution at JD(U) MLA's house
'Included Nalanda University in Unesco list'
National research centre for maize in Katihar soon: Tariq Anwar
Bitter cold hits tussar silk production
Faculty hiring would start from this year: NIU VC
Killing of Indian soldiers unpardonable: Army chief
Naga sadhus lead Kumbh festivities, thousands take holy dip
Woman train passenger gang-raped, murdered in Bihar
Doctors to go on two-day strike from Jan 15
Uncertainty over new BPCC chief persists
State govt sets up helpline for women
Bihar's per capita income doubles in 8 years
JMM seeks time to form government
'Paan Singh Tomar', 'Barfi' rock Screen Awards
Fully preventable, yet cervical cancer most common in India
IT notice to JD(U) on Adhikar Rally
Union Cabinet approves Patna-Gaya-Dobhi four-lane highway project
25 killed as truck overturns in Bihar
Bihar towns reel in coldest yet temperatures
Sparrow to be declared state bird: Nitish
Case filed against Asaram Bapu in Muzaffarpur CJM court
Anti-Bihari utterances: Raj trying to score over Uddhav
Urban local bodies can now collect taxes on its own
Two years of Rupam Pathak case, rape accused yet unpunished
Jharkhand cabinet recommends dissolution of assembly
ICDS eludes Mahadalit hamlets in Bihar: Survey
Polio hit girl slashes her hand before CM
West Champaran CJM orders registration of case against Raj Thackeray
JMM ends support, BJP government totters
Bhagwat, Owaisi two sides of coin, says JD-U leader; BJP protests
Asaram says rape victim should have begged, gets flak
Cold weather claims 26 lives in Bihar
Govt cold as people shivers in Bihar
Lalu blasts Mohan Bhagwat, Raj Thackeray for remarks on rape
Mauritius president turns emotional on visiting ancestral village
Raj Thackeray, RSS chief flayed for remarks
All these rapists are from Bihar: Raj Thackeray
Raj Thackeray kicks up row with 'Bihari rapists' statement
Mauritius president in Bihar to visit ancestral village
Toll rises to 11 in Bihar hooch tragedy
Five labourers die in Bihar accident
Ram Vilas kicks off Bihar Bachao Yatra with oust Nitish slogan
Villagers to gift soil to Mauritius president
Chiraiyatand railway overbridge develops crack
Ten more die in hooch tragedy in Bihar
Three-day Buddhist convention starts in Patna
Dalai Lama calls for promoting self-discipline
Hasan Ali in judicial custody in passport case
Plan panel virtually rejects special category status to Bihar, says it gets special package
RSS chief blames 'westernization' for rape, sparks row
Rape victim's friend speaks on TV, case filed against Zee
Woman critical after jumping off train to escape rape bid
Dalai Lama in Bihar for Buddhist meet
Braving cold and illness - outside AIIMS
Chargesheet filed in Delhi gang-rape
Molested woman critical after jumping from train
Another Bihar panchayat bans cell phones for girls
Purve all set to be re-elected as RJD Bihar unit chief
Patna HC stops appointment of untrained teachers, asks govt to refund fees
Chief secretary's directive on crackdown on liquor mafia
Nitish writes to Planning Commission for coal linkage .
Ram Vilas seeks Manmohan's intervention to check big rise in rape cases in Bihar
HC asks Bihar govt why university teachers pay not revised
Bihar ministers richer than Nitish Kumar
Bihar panchayat bans mobile phones in school
Four die after consuming spurious liquor on New Year's eve
Two more accused held in Bihar gang-rape
Bihar sacks 251 rural job scheme officials for graft
MNREGA irregularities: Two job-cards to 20 lakh labourers in Bihar
State government shifts attention towards manufacturing sector
Three years after SC order state govt yet to provide shelters to homeless
Another case of rape 'victim' retracting in Bihar
Mauritius president to visit Bihar on January 6 to trace his origin
Sweet gift from Sudha for Delhiites from New Year's day
Bright sunny day for Bihar on New Year
DECEMBER 2012
Even after cremation, protests rage on in Delhi
East Champaran blooming with flowers
Joint venture formed to tone up power transmission system
State Human Rights Commission directs police to apologize to citizens
Election for Bihar BJP president postponed
Student gang-raped in Bihar, two held
Gang-rape victim cremated in Delhi
UN chief mourns Indian gang-rape victim's death
Rape victim dies in Singapore, an entire nation mourns
Dikshit booed at Jantar Mantar
Jaya Bachchan weeps for dead gang-rape victim
Indian math genius Ramanujan's theory finally proved right
Bihar marchers demand death for rapists
Bihar opposes National Water Policy, 2012
Thick fog throws train, air service out of gear in Bihar
JD(U) MLA's husband held on her complaint of trying to kill son
Supreme Court seeks case diary in Rajvanshi Nagar gang-rape case of Patna
Recover child sold to Nepalese couple: Bihar rights body
Gang-rape victim extremely critical, has brain injury
Bihar aims for 13 percent growth, pushes for special category status
Jamshed Ashraf, Amir Subhani benefited liquor companies: PAG
Bihar BJP minister blasts Nitish for not congratulating Narendra Modi
Nitish govt distributing fake companies' radio : Lalu
Mukhiya by-poll turns gory as acid poured into eyes of two
Innocent Bihari labourer mistaken for thief in Kerala
Cabinet nod for tripartite MoU for transfer of Buxar power plant
'Buying asbestos is buying Cancer'
"Easy to comment on rapes in Delhi, but not in Bihar"
Revenge is wild justice, but being mild sometimes do not pay
Rapists to be tried like terrorists: Jagannath Mishra
Pakistan whips India by five wickets in first T20 thriller
Gang-rape protests shift to Jantar Mantar
Kalam prays for rape victim's recovery
Gang-rape: Christians for low-key Christmas
Tendulkar ends his fairytale journey in ODIs
Bihar media's double standards over gang-rape stories
Missing girl's family seeks president help
Five eve teasers lynched in Jharkhand
Nitish taking 'revenge' from Narendra Modi
Sushil Modi seeks special package for Bihar
Nitish mum over Narendra Modi's victory
Special plan for Bihar to provide substantial central support: RS told
Sushil Modi congratulated Gujarat CM a day ahead of result
509 out of 524 middle schools in Araria have no headmaster
Gang-rape accused show no remorse: Cops
Saket Police team raids Bihar village in Delhi gang-rape case
Honda car makes inroads to Bihar
BJP leads in Gujarat, says it will win
Congress leads over BJP in Himachal
Bihar's Shilpa Singh loses Miss Universe title
Olivia Culpo crowned Miss Universe 2012
Shilpa Singh enters top 16 at Miss Universe 2012
After economists, now top Bihar officials question state's growth rate claim
Main accused in Patna triple murder case escapes to Canada
Eight year old gangraped, killed in Bihar
Attack on Nitish's carcade: Khagaria court orders attachment of property of 22
Father for death sentence for his son in Bihar
Gang-rape victim still critical, India cries for justice
Bihar girl representing India in Miss Universe contest
MLA's brother surrenders in Gaya hooch case
Bihar cadre IPS appointed as OSD in National Security Council
ITC starts building milk processing plant in Bihar
NDA's PM candidate should be from BJP: Nitish Kumar
War-weary British troops to visit Bodh Gaya for meditation
Nitish applauds Kunal, inaugurates Ma Shyama Janaki Mithila Bhawan
Rajya Sabha passes promotion quota bill
Modi sweep forecast as Gujarat polling ends
Thailand and Laos PMs to visit Bodh Gaya Dec 20
Step-son suspected to be involved in killing of woman, her two daughters
Bihar receives award for highest growth rate
Woman, two daughters found murdered in posh Patna locality
Hooch tragedy: Case filed against Nitish, Bihar excise minister
Fogged in mystery: Nitish-Mamata meet could not be materialised in Kolkata
Social welfare dept returns Rs 218.17 crore after failing to build Anganwadi Centres
Bihar CM backs quota in promotion for SC/ST employees
Strike to protest hooch deaths draws mixed response
Poor states should come together to demand special status: Nitish
Quota politics: Chaos in parliament
Fodder scam: Petition against Nitish, Shivanand rejected
Not a single project under JNNURM completed: Minister tells Lok Sabha
Sikki grass crafts of Bihar to be showcased on Republic Day parade in Delhi
Cabinet nod to amendments in Bihar Eminent Sportsperson Appointment Rules 2012
Conviction rate low in Vigilance cases
Efforts on to construct reservoirs in North Bihar
Election panel disapproves of Moily's LPG remarkTea lowers odds of ovarian cancer?
Bihar's classic double standards on Excise Policy
Raj Bhawan asks Bihar VCs to function till further order
Cooking gas subsidy cap likely to be raised to 9 cylinders: Moily
Nitish seeks enquiry into Walmart lobbying case
Bihar has the highest number of Freedom Fighter Pensioners
JD-U MP Kushwaha resigns from Rajya Sabha, party
JMM dares BJP to quit government
ED lodges FIR against Senthil Kumar
Anna Hazare stable in ICU, say doctors
PAG confirms large scale irregularities in MNREGA
Govt dismisses six BDOs for irregularities in Indira Awas Yojna
RJD demands P K Shahi's resignation following adverse comment by High Court
Nalanda University shifts headquarters, in New Delhi
Missing girl's parents demand CBI probe
PAG detects fraud in use of Railway Travel Coupns by Bihar legislators
Bihar to become self-sufficient in power by 2015: Minister
ATR on MNREGA scam report to be available on website by Dec-end: Govt
SC dismisses plea for reviewing its order in LN Mishra case
Sarpanch, nine others accused of lynching Bihar woman
Bihar blames NHAI for poor condition of National Highways
Ranjit Sinha takes over as new CBI chief
MNREGA scam ignored despite repeated letters to govt
Bihar has second highest number of poor in the country
Big jump in rice production in Bihar, other eastern states
Rabri Devi leads protest over Adalat Ghat tragedy in Council, seeks CBI probe
Dalai Lama to open Buddhist meet in Patna
Bihar polio-free for two years
NOVEMBER 2012

I.K. Gujral, former prime minister, is dead
Gujral: Gentleman politician who sought peace with neighbours
Teacher commits suicide over no salary
Bihar Assembly pays tribute to Bal Thackeray, Kurien
With husband's ok, wife marries lover!
Bihar increases entry tax on coal, other goods
Mahabodhi temple plans hospital, medical college
Nothing new about direct cash transfer: Nitish Kumar
Bihar to pay MGNREGA wages through banks
Live coverage of proceedings of Bihar Assembly from coming session
Bihar's classic double standards on Excise Policy

Patna, (BiharTimes) : It is a classic case of policy doublespeak in Bihar. Firstly on July 1, 2007 the Nitish government, notwithstanding strong opposition, introduced the New Excise Policy, which helped the state increase its excise revenue from Rs 329 crore in 2005-06 to Rs 2,045 crore in 2011-12.
Two Zee News journalists held for extortion
Finally, a potential vaccine against kala azar
'Mosquito god' worshipped to ward off dengue
SC raps Bihar for dragging teachers to courts
BJP cautions Jethmalani, Shatrughan joins oust Gadkari chorus
Where Hindus join Shias to mourn Imam Hussain
Central Universities (Amendment) Bill, 2012 to be introduced in Parliament
Nitish raises special status demand for the first time after Adhikar Rally
Lathi Mahotsav organized to celebrate gifting of stick to Gandhiji
Sonalika Tractors to invest Rs 100 crore in Bihar
Less advertisements to newspapers on seventh anniversary of Nitish govt
Nitish promises road link to 1,000 rural clusters
A 'Pakistan' where Kasab's hanging was celebrated
A K Chauhan new Labour Secretary of Bihar
BT Exclusive Nalanda University in crisis:Governing Board term expires tonight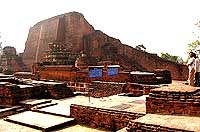 New Delhi (BiharTimes)With tenure of its Governing Board ending tonight, the Nalanda University is likely to plunge into a legal crisis. Any further action by the Ministry of External Affairs to prolong its life will be perceived as mala fide action. Prof. Amartya Sen and Dr. Gopa Sabharwal, Chancellor and Vice Chancellor respectively, would survive the termination being vested with independent tenures. But the legality of their selection & appointment being doubtful, there will be little comfort for them either in the long run.
350-bed cancer hospital in Bihar
91,239 teachers to be appointed by Bihar government
Bihar to rebuild schools damaged by Maoists
Mutilated body of missing BIT Mesra student found
Five firms interested to develop Bodh Gaya temple
Women groups to protest before CM against liquor policy
Slogans mar Nitish's first public meeting in Patna after Chhath tragedy
Nitish Kumar named for negligence in Chhath stampede
Bihar stations, trains see heavy rush after Chhath
Bihar to provide free food supplement to TB patients
Lack of access to electricity preventing people from buying fans, TVs etc in Bihar, UP: Study
Maitreya Project now to come up in Bodh Gaya
Nitish likely to attend Eastern Zonal Council meet in Bhubaneswar
Chhath Tragedy: Open court to record statement of witnesses
No 'global' design contest for Nalanda University
Police diverted to Nitish's security at the time of Chhath tragedy:Paswan
Noted Patna physician presents paper on Insulin Degludec in London
Four years after 26/11, Kasab hanged and buried in Pune jail
Kins of Bihar victims of Mumbai terror attack happy
Sun-god will punish Nitish if does not resign: Lalu
BJP disapproves of Yashwant Sinha's remarks on Gadkari
Bihar BJP cancels stir against FDI
Child's body yet to be handed over as PMCH authorities lost morgue's keys
Patna Chhath-day tragedy: But what is left to probe?
Nitish Kumar cancels dinner after deaths in stampede
Millions pray to sun to mark end of Chhath
20 killed in Patna stampede during Chhath
Stampede and not bridge collapse cause of tragedy: Nitish
Police lathi-charge as people protest absence of doctors in PMCH
Lalu calls for Nitish's resignation
Muslim convict observes Chhath in Bihar jail
Is Chhath emerging as a symbol of Bihari sub-nationalism?
Four coaches of Kurla-Patna Express derailed in UP
Man, two minor kids fall to 'honour killings' in Bihar
Bihar facing acute shortage of IAS, IPS officers
Young couple killed in Patna at the height of Chhath festival
Nitish, Lalu mourn Thackeray's death
Shiv Sena chief Bal Thackeray is no more
Who benefited more by Nitish's Pak visit?
Beur jail to auction 700 mobile phones

Four-day Chhath festival begins
MPs form forum to help improve child survival
Muslims aid Hindu temple construction in Bihar
Gujarat JD (U) claims Bihar safer than Narendra Modi-ruled state
Nitish visits Gurdwara Dera Sahib, Govt College in Lahore
Nitish draws parallel between Nalanda and Taxila, meets Imran Khan
Aryabhatta Knowledge University VC seeks security on campus

'Mountain Man' one my toughest roles so far: Nawazuddin
Protests in Patna over filthy Chhath ghats
Witch branding: Bihar panchayat to impose fines
Post-Rally debate: Seeking more Adhikar for state or one's own-self
DCLR arresteded for taking bribe in Gaya
Bihar govt lifts ban on deposit from seven out of 14 banks
Arvind Kejriwal an agent of America, says Lalu
Patna High Court dismisses Senthil's writ petition
Nitish to visit Jinnah's tomb, Gurudwara Dera Saheb
Special state demand gains momentum in Jharkhand

Sushil Modi speaks in favour of special status for Bihar
Purnea-Patna air service restored after 34 years
As dengue rages on, Bihar scrambles for fogging machines
20 million Bihar students pledge not to use tobacco
Kids banned for dirty school dress: Bihar orders probe
Girl dies as molester jumps off the train with her
3,213 train tickets from Patna cancelled due to Adhikar Rally
285 confirmed cases of dengue in Patna district
COMFED keen to supply milk to Delhi
Bihar born Indian-American in the race for US Congress
'Adhikar Rally website a big success'
National Seminar on "Transforming Bihar: Challenges and Innovations" in Patna
Bihar issues show cause notice to officials for laxity
Kudumbasree to train Bihar men and women as entrepreneurs
Three Santhals shot dead in Purnea
Gadkari in fresh row; Jethmalani quits BJP national executive
Sharad contradicts himself, Nitish avoids Lalu, Ram Vilas
Modi pays tribute to Kailashpati Mishra in Patna
Govt declares one-day state mourning in honour of Kailashpati Mishra
Former Congress minister Aditya Singh passes away
Adhikar Rally to be available live on the Net
Police finds no proof of rape against former state IMA chief
Bihar JD(U) MLA accuses husband of poisoning son
Jailed ex-MLA goes all out to support Nitish's rally
Bihar districts in grip of dengue as administration busy in Adhikar Rally
Over 10,000 cops deployed in Patna for Adhikar Rally .
Nitish Kumar and Munna Shukla: two faces on the same hoarding near Gandhi Maidan
RJD takes strong exception to the use of language by Nitish
NIT girl student jump from Ganga bridge, dies
ID proof must for all rail passengers Dec 1 onwards
Kejriwal asks Farrukhabad people to dismiss Khurshid
Swamy targets Sonia, Rahul; Rahul threatens action
Ahead of Nitish rally, boom time for transporters
Power sector reforms begin in Bihar
Would knock out the opponents once again: Nitish
Munna Shukla and Ranvir Yadav: A tale of two MLAs' husbands
Adhikar Rally only exposes Nitish's failures: Tariq Anwar
'Cong to go it alone in future elections in Bihar'
Bhoomi Pujan for beer making firm in Bikram!
Bihar to launch drive against sale of gutka
OCTOBER 2012
Pavan Varma resigns as envoy to Bhutan, joining JD-U
Woman branded witch, nose chopped off in Bihar
Nitish angry with JD-U buntings ahead of rally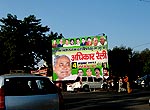 Patna turns green on Adhikar Rally eve
Students protest police inaction in tracing abducted girl
Another sugar incentive policy to be announced soon
Rift between BJP, JD-U surfaces again over Narendra Modi
Special Task Force to guard Bodh Gaya temple
Sharp rise in rural consumption in Bihar

Patna,(BiharTimes): As elsewhere in the country so in Bihar the rural consumption has witnessed a boom in recent years. Surge in rural wages, thanks to schemes like MNREGA and more focus on rural sector by the central government are being attributed to this rise in rural consumption.
Gujarat polls may determine who is a better candidate from NDA to be next PM: C P Thakur
Bihar to develop places associated with Aryabhata's works
Special status would open floodgate for loot, corruption in Bihar: Dipankar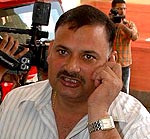 Case of extortion lodged against Munna Shukla
Patna,(BiharTimes): A case of extortion has been lodged against the former Janata Dal (United) MLA, Munna Shukla, in Hajipur. Shukla is the husband of the Janata Dal (United) MLA from Lalganj, Annu Shukla. At present he is in Muzaffarpur jail as he has been convicted in the former minister Braj Bihari Prasad murder case.
Manmohan government goes for major facelift; Khurshid is foreign minister
Sugar mill-owners keep their fingers crossed over meet eve
Bihar to develop places associated with Aryabhata's works
Sharp rise in rural consumption in Bihar
Janata Dal (United) MLA dies of heart attack
Ambika Soni, Subodh Kant Sahai resign too
Will not be going to Gujarat for campaign, says Nitish
Gadkari issue internal matter of BJP, says Bihar CM
Salman Bashir refuses to comment on Kasab's mercy plea
Ganga Pathway Project abandoned
Land identified for central power project in Bihar
Congress, BJP on a level playing field of corruption

Sharad Yadav absent from hoardings of JD(U)'s Adhikar Rally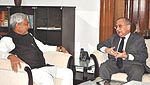 Salman Bashir meets Nitish Kumar
Village heads in Bihar seek bodyguards
Jindal accuses Zee News of Rs.100 crore blackmail
Idols' immersion poses threat to Ganges
Trip to Pakistan: Nitish to go beyond Gujarat on election eve
Comedian Jaspal Bhatti dies in road accident
'Chakravyuh' resolutely etched, firmly grounded drama
Where Muslims help Hindus celebrate Durga Puja
Why can't we contain Japanese encephalitis?
Madhepura SP injured in accident
Acid thrown on sisters in Patna village
Centre asks Nitish to head anti-Maoist command
Lalu celebrates Durga Puja with 'launda nach'
Tariq Anwar to replace Agatha Sangma in Union cabinet
Police to question Fasih Mahmood for 10 days
Another Seemanchal leader flays Nitish
Fasih Mahmood's wife to challenge his arrest
Purnea to be on air map of the country from Nov 7
Myanmar airlines to launch flights to Bihar
Saudi-deported terror suspect arrested in Delhi
Nalanda University jobs have scope for manipulation
Nitish praises Shri Babu's contributions
Jackie Shroff to lead 'Bitiya Bachao Andolan'
Cong MLA accidentally falls into river from bridge, rescued
Bihar CM orders crack down on those involved in power theft
22 arrested in SSC exam question leak case
Bihar to revive Gandhian schools
Narendra Modi rings up C P Thakur to invite him to Gujarat
Railways not neglecting Bihar: Minister of State
CBI court dismisses petition against Nitish, Shivanand
Yash Chopra's filmography; 'Silsila' of his creative journey
'King of Romance' Yash Chopra passes away
Kejriwal dares PM, Sonia to debate corruption, Congress dismissive
President Mukherjee conducts Mahasaptami rituals at home village
Two Bihar ministers to go to campaign in Gujarat
Nitish equates Katju with Kalnemi, claims Bihar is progressing
Reports of Bihari leaders not to campaign in Gujarat baseless: BJP
The girl who fled from Madhubani with Prashat escorted to grandmother's home
Rape victim threatens self-immolation in Bihar
Thackeray lauds Narendra Modi for barring Bihari leaders
Katju flays Nitish, asks him to make introspection
Not a single bidder turned up for Ganga Driveway project, once again
Health dept to probe Medical Councils, Boards: Minister
Bihar violence: Missing youth brought before court
Bihar contractual teachers' body flays Education Minister on salary
Police seize ammunition from Maoist hideout
Now Sharad Pawar faces flak, Kejriwal too
Bihar contractual teachers assured hike in salary
FIRs lodged against thousands in Madhubani district
Janata Dal (United) starts booking trains, buses for Adhikar Rally
Cabinet approves plan to tackle encephalitis
Landmine blast kills five troopers in Bihar
Unfortunate that no BJP leader from Bihar has been invited: Dr C P Thakur
Hazare to begin 18 month tour from Patna in January
SC dismisses rape allegation against Rahul Gandhi
How Manoj's time at DU helped him in 'Chakravyuh'
Urine jet can indicate prostate problems
Bihar BJP leaders not invited to campaign in Gujarat
Ganga a source of cancer for Bihar, UP and West Bengal: Study
Ganga Driveway project ignored environmental factors
Justice (Retired) Uday Sinha to probe Madhubani firing
Madhubani's grotesque tragedy: All's Well That (F)ends Well
Nitish to visit Pak between Nov 9 and 16
Nitish govt has spent only 1 to 2 per cent of SC/ST budget: Punia
75 per cent attendance mandatory for SC/ST students to avail scholarship
Bihar Police team sent to Delhi to fetch teenaged couple
Boy declared dead in Bihar, found with lover in Delhi
JD-U, BJP to contest Lok Sabha polls together: Nitish
Malnutrition rises in Bihar in the last 10 years
Bihar tops the country in child marriages
Bihar shutdown: Paswan, Lalu detained in Patna
Opposition backed shutdown hits Bihar
Dwindling crows worry priests, devotees during 'pind daan'
JD(U) workers clashed in Ara after postponement of CM's Yatra
Education to empower youth in Maoist areas
Maoist insurgency? This happened in Bengal in the 1770s!
Madhubani: Fresh protests as toll rises to three
Nitish Kumar defers 'Adhikar Yatra'
State govt 'rubs salt into wounds' as IG (Darbhanga) made ADG
Senior RJD leader badly thrashed by goons for opposing sale of liquor
Nawada women protest against police action against dupatta, burqa clad women during Nitish's Yatra
Violence continues for second day in Bihar's Madhubani
Madhubani violence, a pointer to the growing restlessness in Bihar
Protesters torch block office, police station in Bihar
Tribal tradition breaks, woman weds dead partner's body
Two killed, dozen injured in police firing in Madhubani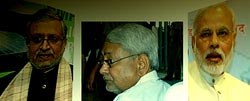 The Nitish factor in the Battle between Modis
One person reportedly killed in firing in Gaya district
Former state IMA chief accused of raping college girl still at large
Bihar's suspected polio case tests negative: Unicef
Mahabodhi Temple under terror threat
Nitish Kumar entangled in black dupatta
Three killed as boat capsizes in Bihar

Unemployment level continues to remain high in Bihar
Meet Bihar's 'pindadan' man - he saved their souls
Sushil Modi denies giving interview to any newspaper
Sushil Modi contradicts C P Thakur, says Gujarat CM not invited
Another lathicharge on JD(U) workers at CM's rally; this time in Aurangabad
Girls asked to remove black dupattas during Nitish's Adhikar Yatra
Bihar BJP split down the middle over Narendra Modi
Mahadalit woman set ablaze as she refuses to part Indira Awas money
Bihar policemen postpone mass-leave protest
Plastic chairs thrown at Nitish Kumar
Lathicharge on JD(U) workers at Nitish's rally
Bihar suspends IPS officer for corruption
Nitish rubbishes Lalu's charge on special status
Shortage prompts use of child priests in Gaya
Schools in Bhojpur to remain open during Nitish's Yatra on Sunday
Storm in political circle as government official issues JD(U) advertisement
Storm in NDA circle as JD(U) MP calls BJP a sweet poison
Bihar blacklists 83 road construction contractors
Farm land should not be acquired for non-farm use: Pawar
Over 65,000 Bihar policemen threaten mass leave
Bihar jail inmates to get higher wages
Manoj Tiwari adopts lioness in Patna zoo
Senior BJP MLA blasts Bihar power minister, seeks his immediate dismissal t.
Himachal polls on Nov 4, Gujarat on Dec 13 and 17
Bihar to develop Gangetic dolphin watch centre
Lalu hits out at Nitish for defending Ranvir Yadav
Bihar contractual teachers take out silent marches
Left calls for Khagaria bandh on Oct 4
SEPTEMBER 2012